Brewing a pot of tea is not always an option. Now you can brew perfect tea straight in your stylish glass Infusion Mug. See this mug work its magic. Watch the colours deepen as it begins as water only to become that wonderful drink that we all know and love.
Material
Size & Volume
Size: 13.0 cm X 13.0 cm
Volume: 0.60 Liter / 20.00 oz
Use & Care
Dishwasher safe - Not for use on stove top - Microwave safe
Maximise your infusion
for better taste, aroma color
and ultimately enjoyment
Elegant, modern, balanced
clever, creative and functional
Steeped in good taste
Carefully hand crafted by skilled artisans Using selected materials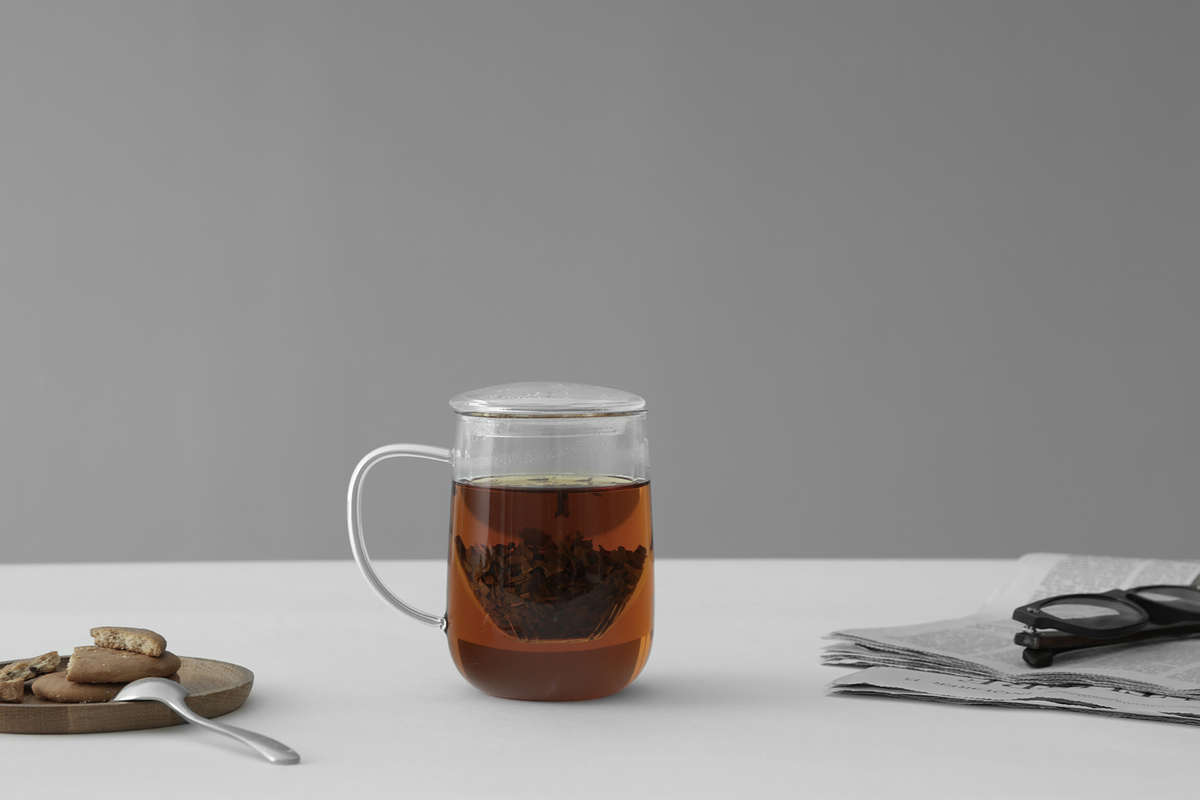 FAQ:

How does the glass infuser work?
It couldn't be simpler to brew a fantastic cup of loose leaf tea in this mug. Simply place the infuser inside the mug, drop in your tea leaves, and pour in your boiling water. Immediately your tea will start to steep, releasing its flavours and aromas. When it has become strong enough, simply pull out the infuser and all of your leaves will come with it, leaving you with a leaf-free glass of lovely tea.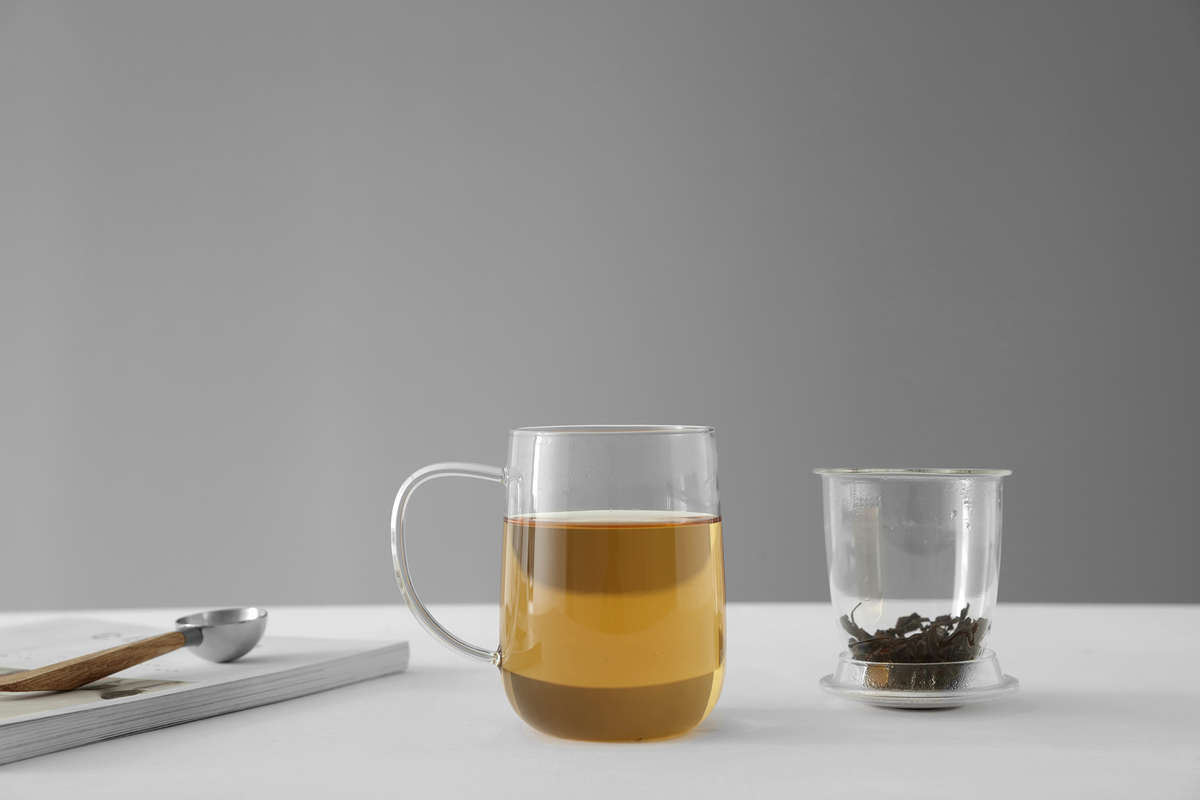 FAQ:

Can this be used for cold and hot drinks?
Yes, it can! This Infuser mug can be filled with your favourite hot herbal tea or delicious iced tea. You can even fill the infuser with fruit and have fruit-infused water from this sleek cup.
Is this glass microwave safe?
This mug is microwave safe, but it may get hot - so handle with care.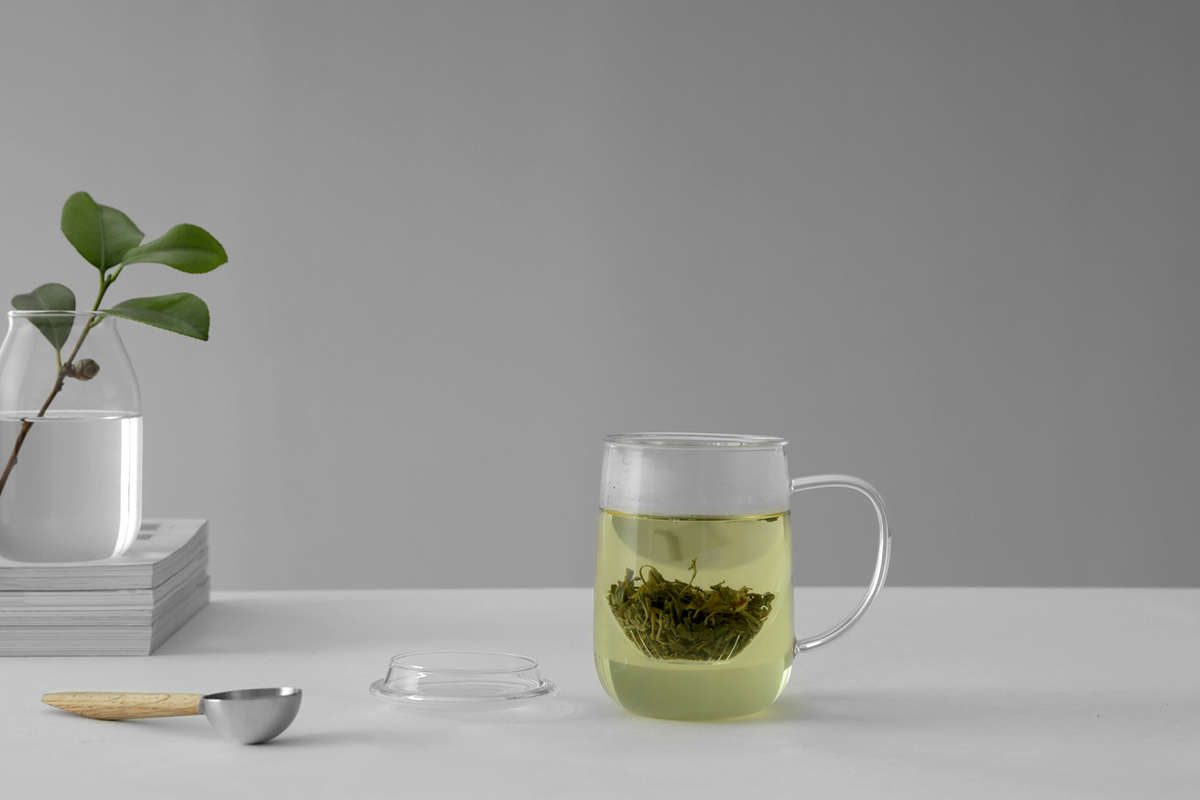 FAQ:

How thick is the glass? Is it comfortable to drink from?
The glass is only a few millimeters thick and tapers in toward the rim. This makes it very comfortable to drink from.

Is this glass easy to clean?
The easily removable infuser makes this glass very easy to wash by hand. It's also completely dishwasher safe.
Frequently Asked Questions
Wondermooi!
Ik ben zo blij met de theekop met filter, het is stijlvol en heel handig. Ik wil Kees van Viva Scandinavia van harte danken voor de zeer vriendelijke begeleidende mail bij de aankoop. Ik geniet nu dubbel zoveel van mijn thee in de avond! Beste groeten, Eun
Material
Size and Volume<
H:13.0 cm X L:13.0 cm X Vol:0.60 ML - 20.00
Use & Care
Dishwasher safe - Not for use on stove top - Microwave safe
Wondermooi!
Ik ben zo blij met de theekop met filter, het is stijlvol en heel handig. Ik wil Kees van Viva Scandinavia van harte danken voor de zeer vriendelijke begeleidende mail bij de aankoop. Ik geniet nu dubbel zoveel van mijn thee in de avond! Beste groeten, Eun