Infusion™ Iced Tea Carafe Large
Awaken your senses with refreshing glasses of perfectly brewed tea. With the Infusion Iced Tea Carafe you will discover a bright new way to enjoy your favourite iced tea as you while away those long summer afternoons.
Material
Borosilicate glass. Silicone. Stainless steel
Size & Volume
Size: 25.0 cm X 16.2 cm
Volume: 2.00 Liter / 67.00 oz
Use & Care
Dishwasher safe - Not for use on stove top
Maximise your infusion
for better taste, aroma color
and ultimately enjoyment
Elegant, modern, balanced
clever, creative and functional
Steeped in good taste
Carefully hand crafted by skilled artisans Using selected materials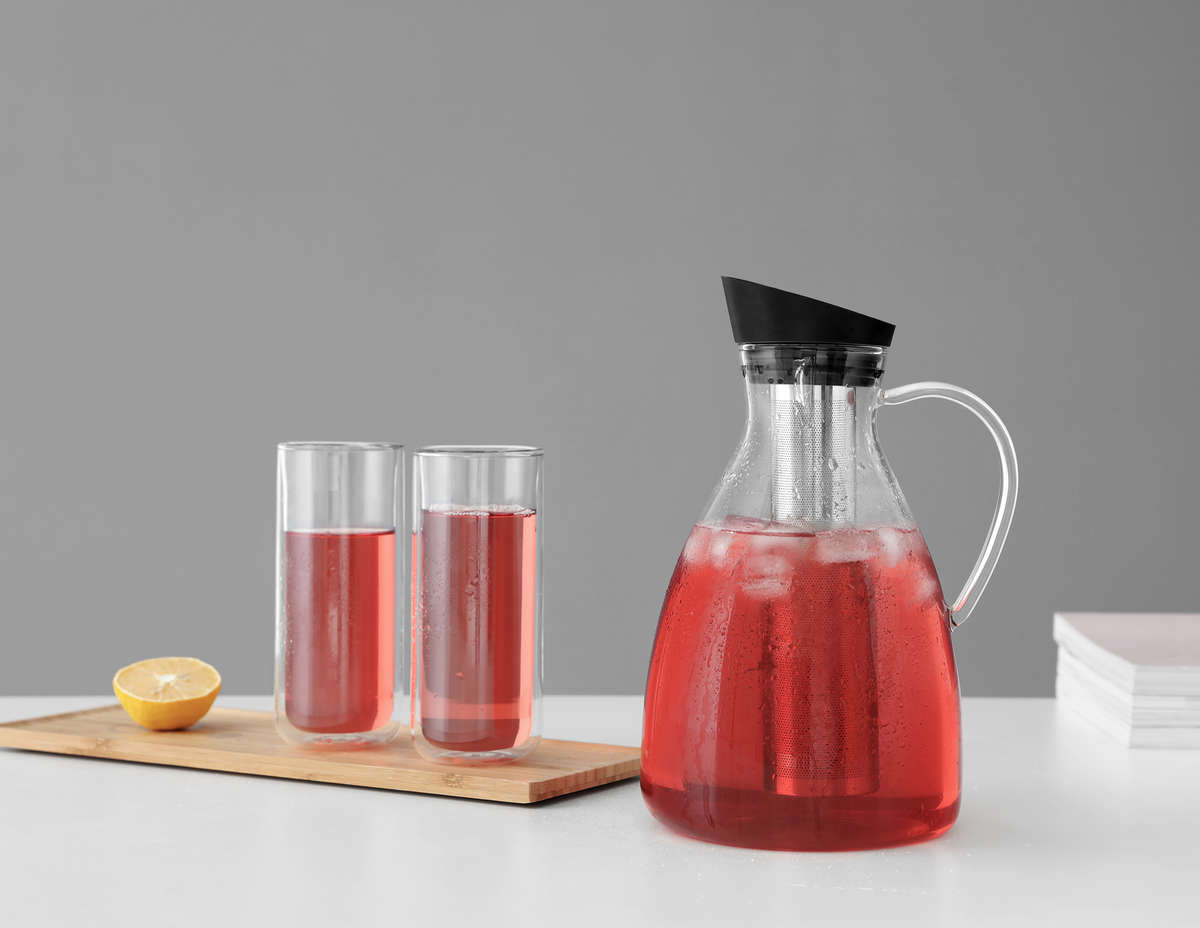 When summer rolls around, the only thing to do is unwind. Luxuriate in those warm days.
Let them wash over you. Linger in the moment. The perfect way to do that is by soaking up
the sun with a cool glass of iced tea in your hand. This makes the Infusion Tea Carafe your
idyllic summer companion.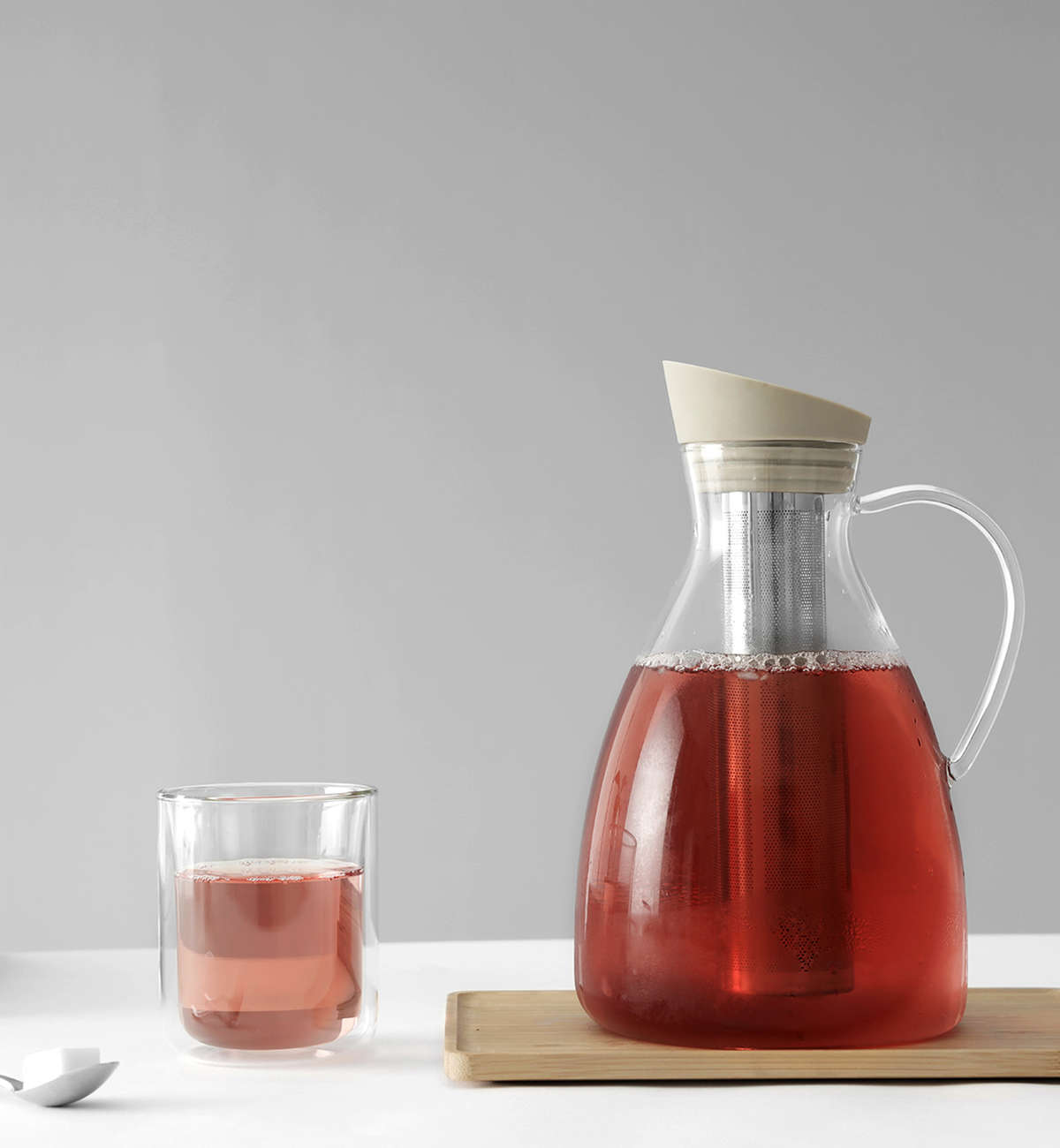 Considered and elegant, this carafe will give you exquisitely brewed tea time after time. The
borosilicate glass is pleasantly cool to handle. The drip free silicone lid means you won't
waste a single drop and with the internal infuser, your loose leaf tea will ripen in flavour as it
brews to perfection.

Immerse yourself in languid summer days. Let your troubles melt away with a fresh and
zingy batch of iced tea. Being idle has never felt so good.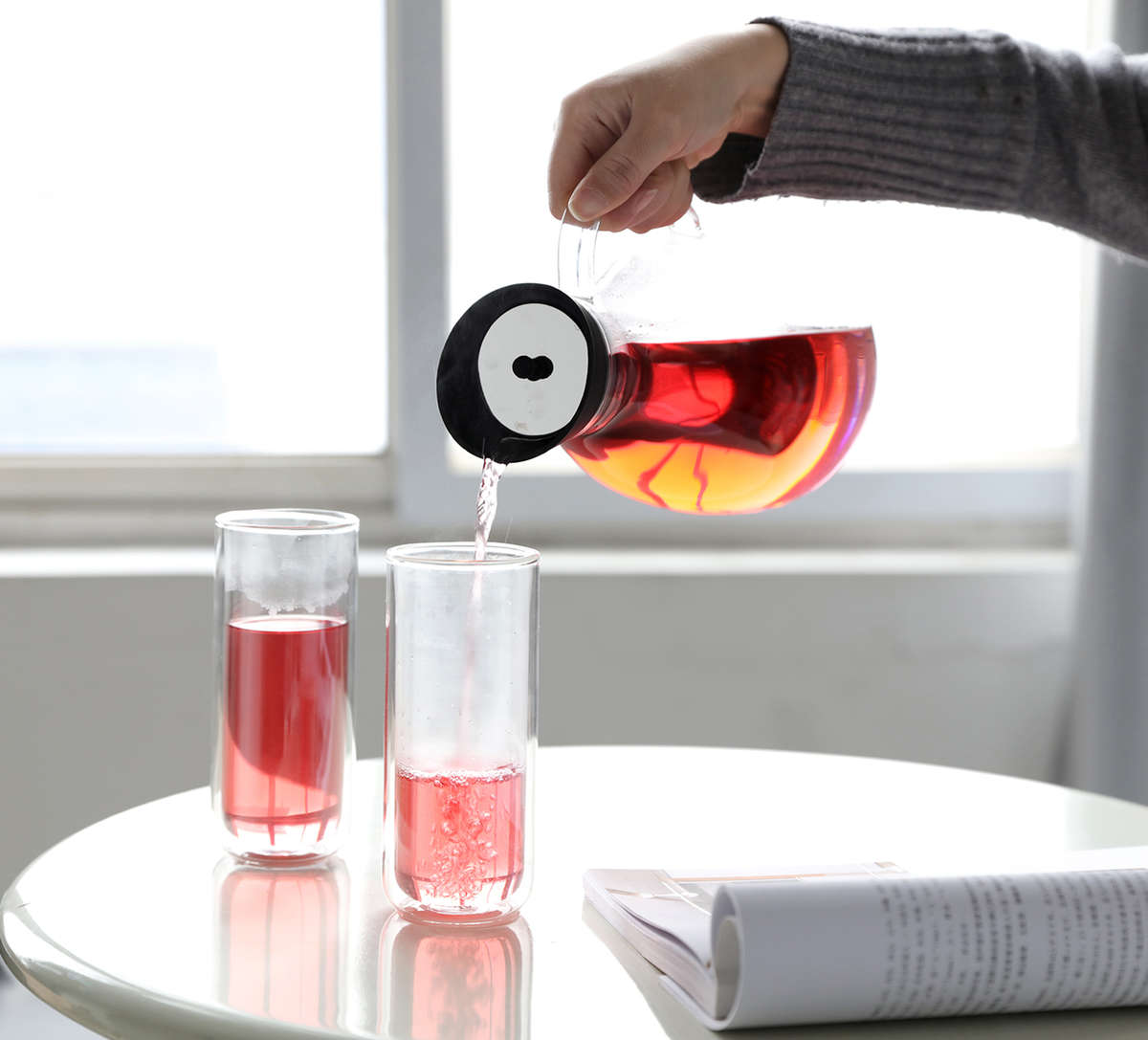 FAQ:

Is the silicone cap dishwasher safe?
The cap is made from our premium quality Istoflec silicone, this means it's completely food safe, dishwasher safe, and BPA free.

Can I put the carafe in the freezer?
We've all been there. Your tea tastes great, but it's not quite cold enough! You could add ice, but you don't want to dilute this perfect infusion. We wouldn't blame you for wanting to stick the jug in your freezer to cool it down more rapidly. The good news is you absolutely can. The high quality glass and silicone are both highly resistant to cold, and are able to handle freezing temperatures with ease.
FAQ:

How many glasses of tea will this make?
This 2 litre carafe will make six to eight tall glasses of tea. Plenty for everyone!

Is it difficult to clean?
The wide mouth and neck make it easy to keep the Infusion Iced Tea Carafe looking its best. We use our premium Vitriluma borosilicate glass for this carafe, which is the same type of glass used for high-end cookware and lab equipment. This level of quality ensures the glass won't dull, mark or discolour easily. And of course, it's 100% dishwasher safe.

Can the stainless steel mesh strainer be removed?
The strainer basket detaches quickly and easily from the lid. This means you can use the carafe to make your favourite fruit infusion like zesty ginger lemonade or fresh cucumber water. And not only is it easy, your drinks will look more fabulous than ever!
Frequently Asked Questions
Material
Borosilicate glass. Silicone. Stainless steel
Size and Volume<
H:25.0 cm X L:16.2 cm X Vol:2.00 ML - 67.00
Use & Care
Dishwasher safe - Not for use on stove top