Infusion™ Porcelain Teapot With oak lid
Earthiness and comfort are what wood and porcelain are all about. Showcase nature's best materials in your home with this cleanly designed Infusion teapot. Pour a perfect brew from our innovative non-drip spout and savour the moment alone or with company.
Material
Size & Volume
Size: 14.5 cm X 23.8 cm
Volume: 1.20 Liter / 40.50 oz
Use & Care
Handwash - Not for use on stove top - Not for use in the microwave
Maximise your infusion
for better taste, aroma color
and ultimately enjoyment
Elegant, modern, balanced
clever, creative and functional
Steeped in good taste
Carefully hand crafted by skilled artisans Using selected materials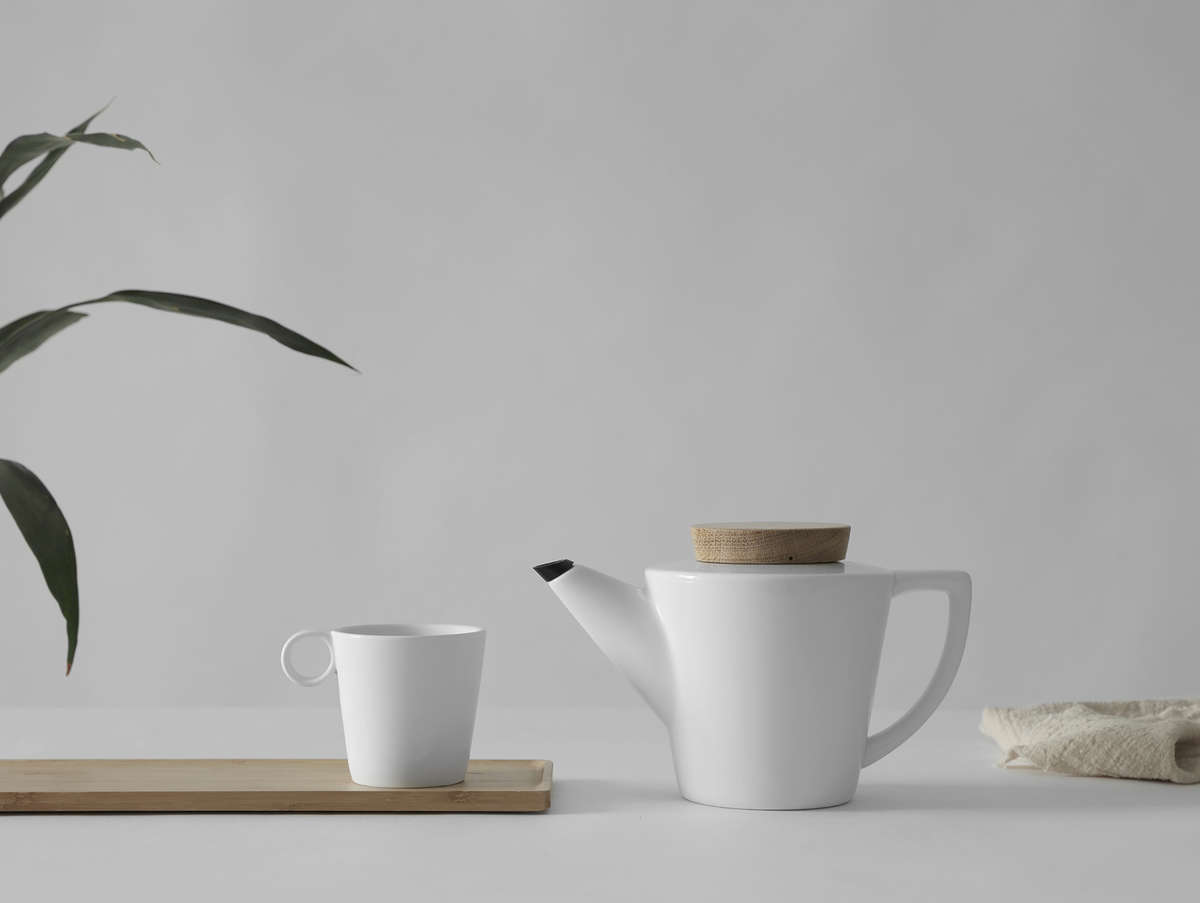 FAQ:

Is the porcelain lead-free?
Our teapots are made from our premium Cretasolis porcelain that is 100% lead and cadmium free. When you select the best tea you want to be sure that nothing is compromised and especially not leaching harmful chemicals into your tea. Our porcelain has been developed with your health in mind so you can focus on enjoying your favourite beverage.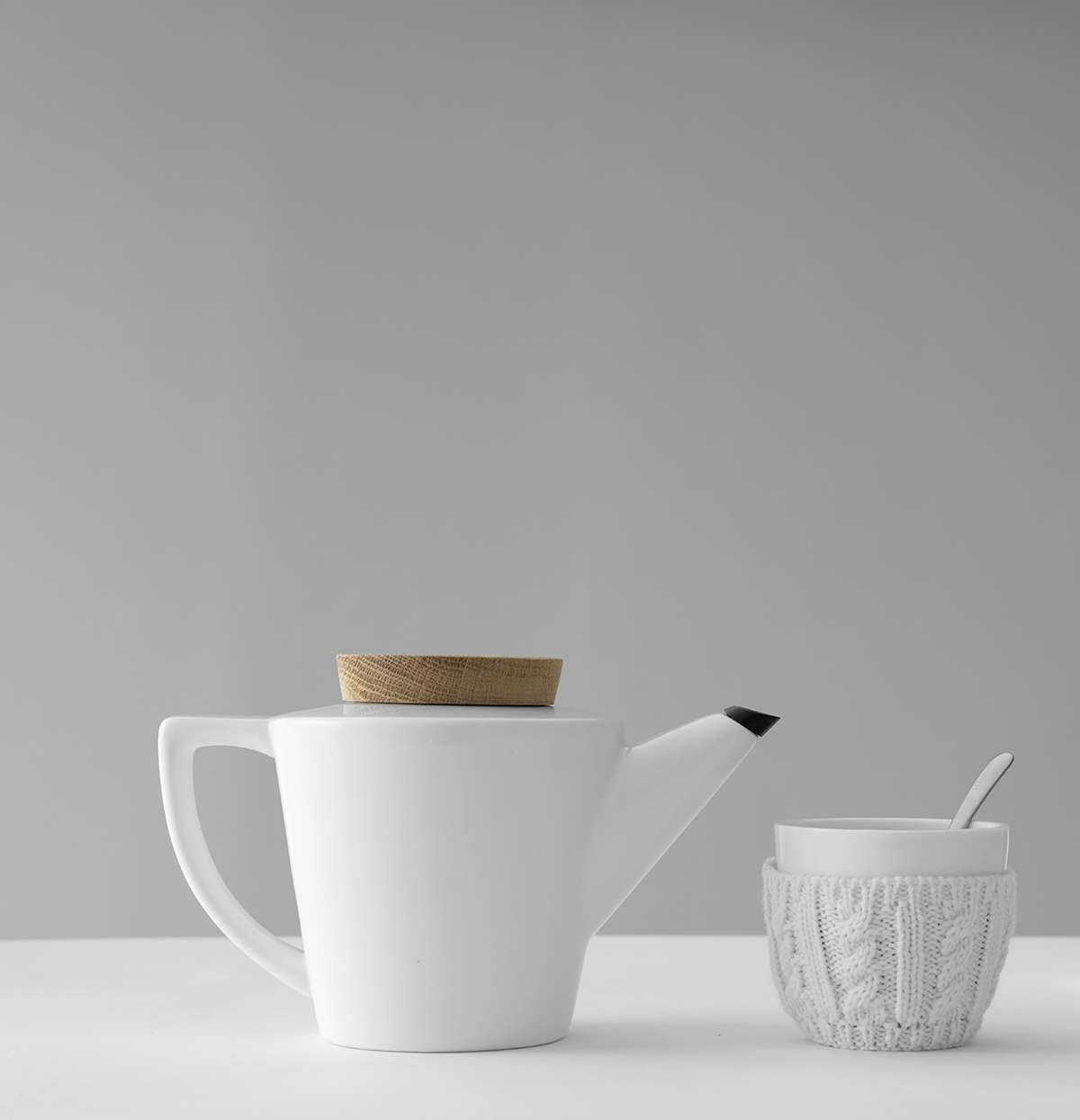 FAQ:

Does the porcelain have a glossy or matte texture?
The Infusion porcelain teapot has been finished with a glossy glaze. This gives it a tasteful classic look that suits most décors. The matte texture of the silicone components provide a wonderful contrast in both colour and texture.

Does the spout drip?
Thanks to our award-winning drip-free design, the silicone tip at the end of the spout eliminates drips entirely. You'll enjoy dribble-free pouring from all the teapots in our Infusion range.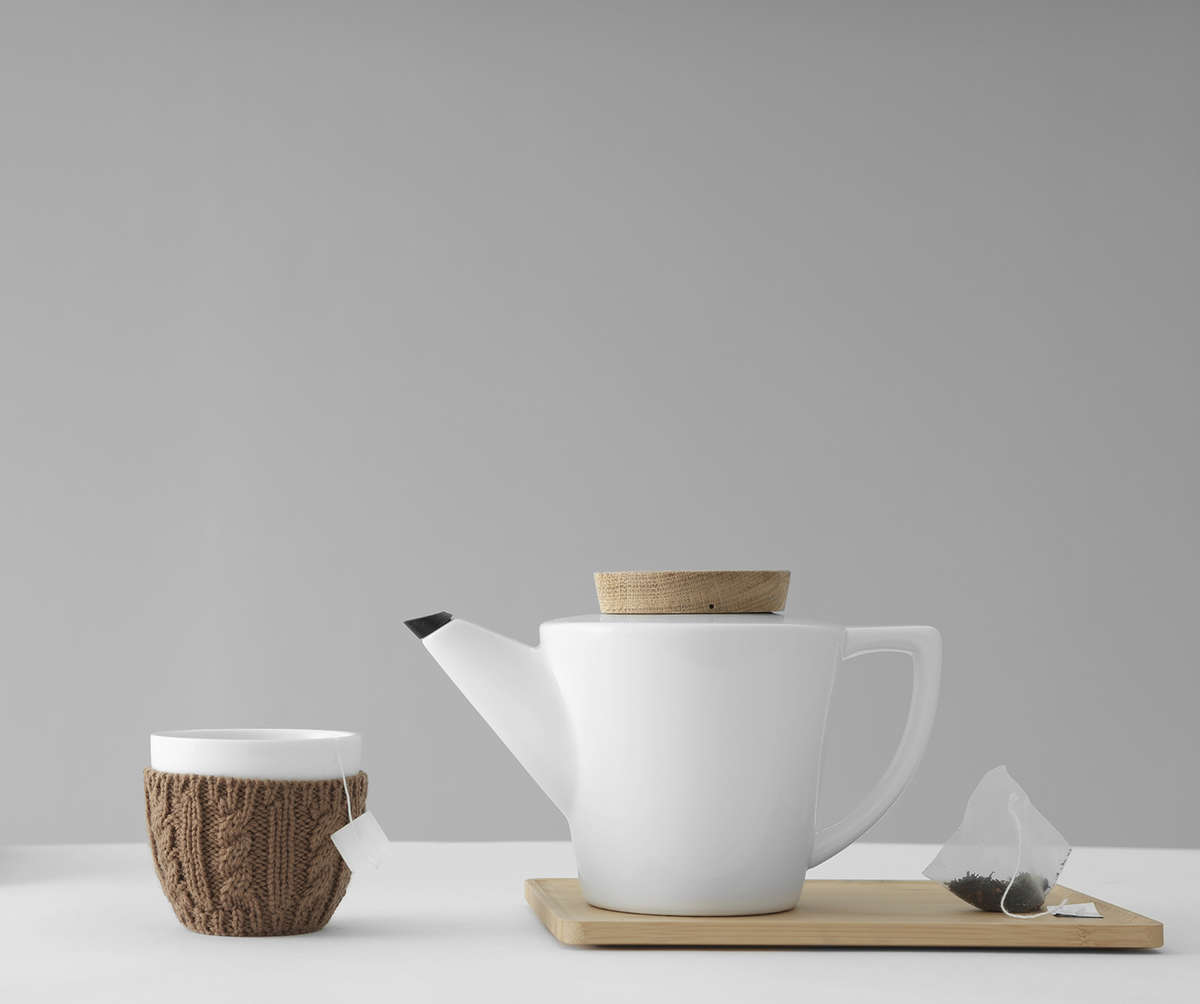 FAQ:

How secure is the lid?
The lid is very secure thanks to the cork ring that sides inside the oak lid. This helps keep your tea warm and keeps the lid securely fastened to the body while you pour.

Is it difficult to remove the infuser once the tea has reached ideal intensity?
The infuser is very easy to remove. Pull up on the wooden cap to remove it from the body of the teapot, then the fine mesh stainless steel infuser can be placed on a saucer or into another vessel to prevent your tea from getting too intense.
Frequently Asked Questions
Material
Size and Volume<
H:14.5 cm X L:23.8 cm X Vol:1.20 ML - 40.50
Use & Care
Handwash - Not for use on stove top - Not for use in the microwave