Easy isn't always better. Take the time to brew a pot of tea, just for yourself with the Isabella Teapot. This pure white teapot is sweet and curvy, and made of smooth porcelain. It is the perfect petite pot for independent tea drinking. Embrace every moment.
Material
porcelain. silicon. stainless steel
Size & Volume
Size: 12.5 cm X 16.8 cm
Volume: 0.60 Liter / 20.00 oz
Use & Care
Dishwasher safe - Not for use on stove top - Not for use in the microwave
Maximise your infusion
for better taste, aroma color
and ultimately enjoyment
Elegant, modern, balanced
clever, creative and functional
Steeped in good taste
Carefully hand crafted by skilled artisans Using selected materials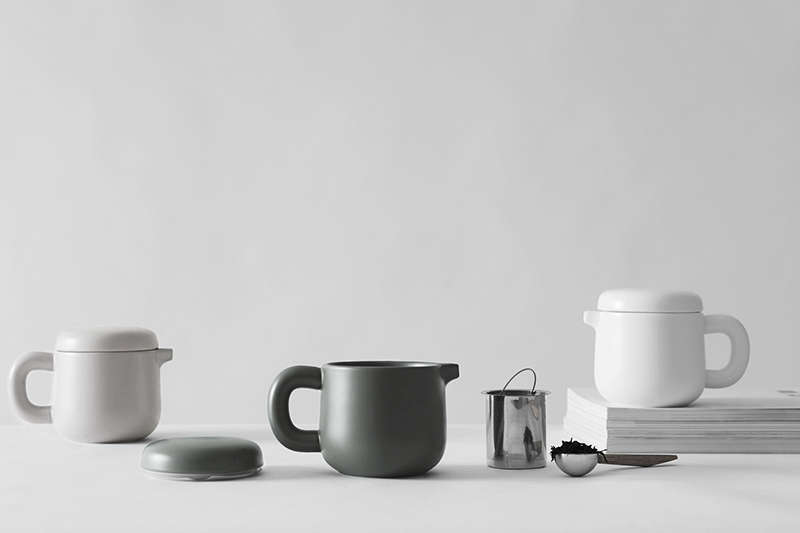 Over the years, people have become obsessed with convenience. We get take-away food and don't experience the joy that comes with cooking. We take taxis instead of enjoying a beautiful long walk. We buy takeaway coffee in non recyclable coffee cups instead of sitting in a cafe and having a cup. We are all about conveniences. It's time to step back and start enjoying moments instead of rushing through them.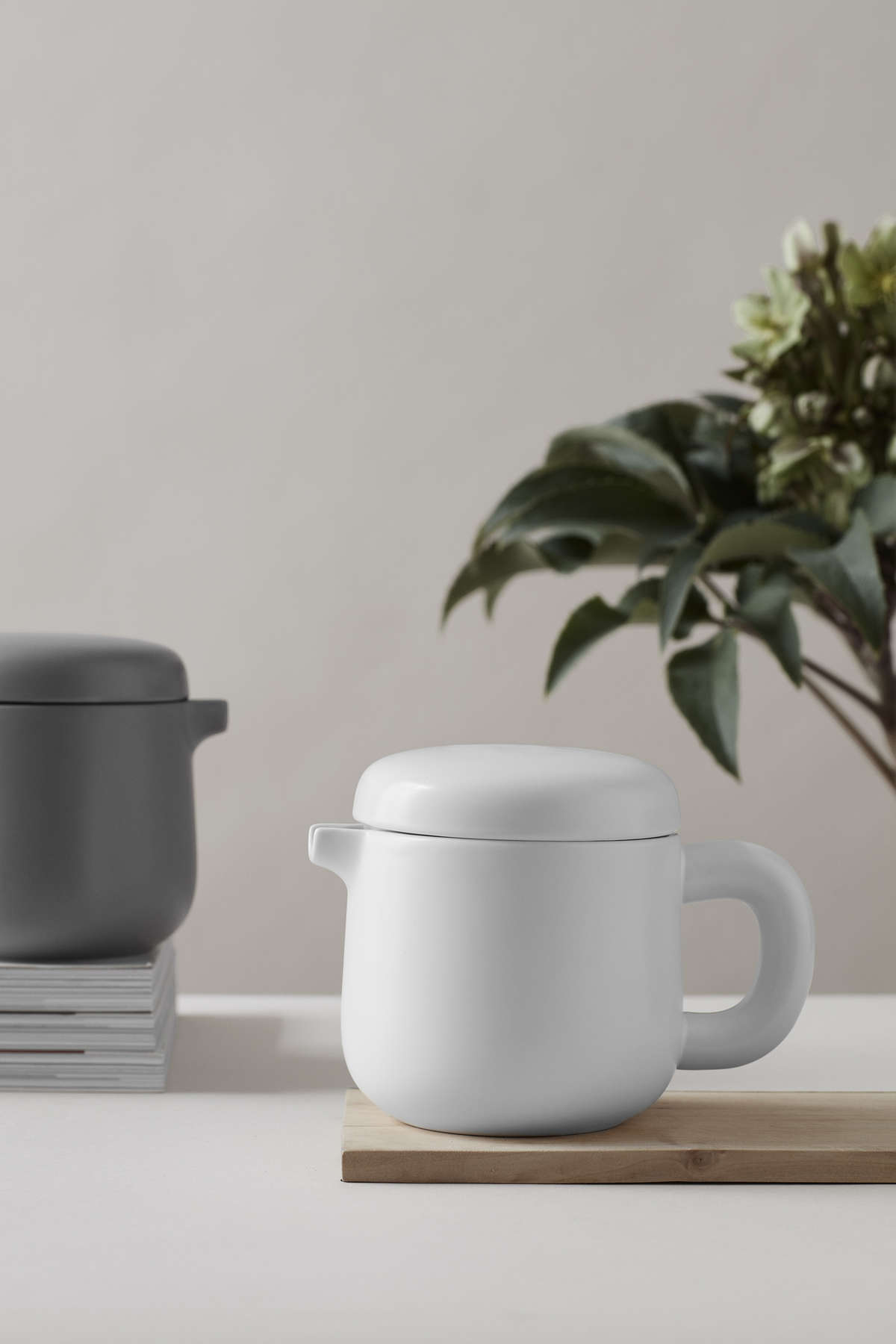 When you come home from a long day, it's easy enough to throw a teabag in a mug and put the kettle onto boil. Teabags are so often used these days for many reasons. They're cheap. They can be used right in your cup. Above everything else, teabags are just plain easy. There's nothing wrong with a teabag. In fact they're ideal for when you need a quick and easy tea fix. But the experience and the joy of brewing a cup of tea isn't there with a teabag. It's just missing.

Now more than ever it's important to slow down. Do this with the Isabella Teapot. This beautiful pure white teapot is made from crisp porcelain. It has a comforting curvaceous shape and is the ideal teapot for those solitary tea sessions. You no longer need to resort to teabags when you want tea. Now you can take the time to enjoy each moment.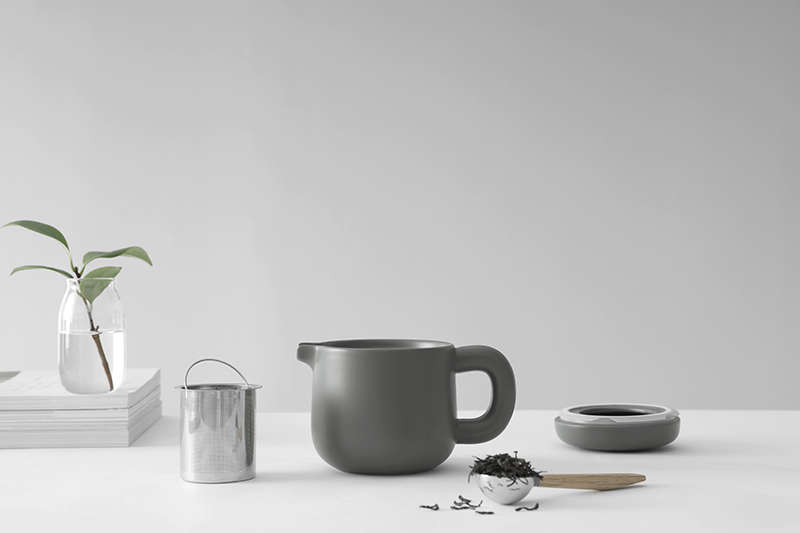 FAQ:

How much tea would this teapot make?
The Isabella is a 600 ml capacity teapot. This will make just over three large cups so it's ideal for sharing with a friend or indulging alone.

Is it difficult to remove the infuser once the tea has reached ideal intensity?
The infuser is very easy to remove. Simply pull out the stainless steel infuser, replace the lid and pour with ease.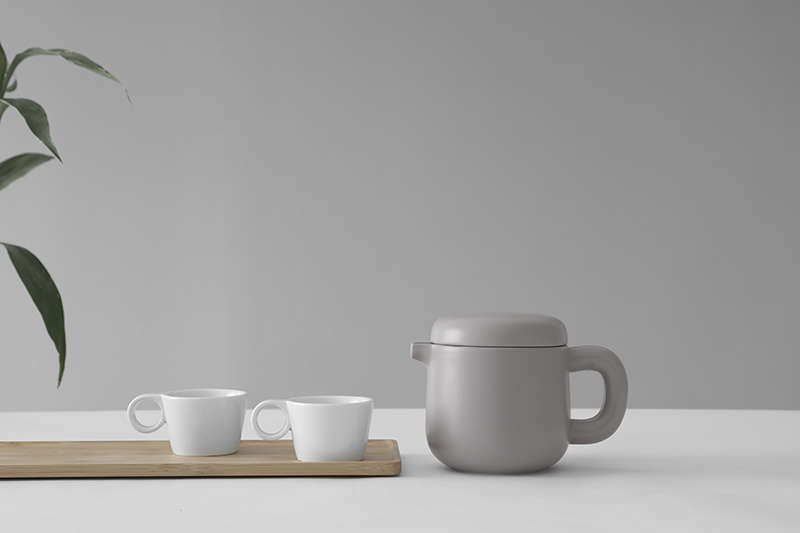 FAQ:

Does the handle get hot?
Due to the Isabella's clever design, the handle will remain cool to the touch so you can pour your tea with ease.

Can I use tea bags with this or is it just for loose leaf tea?
Both tea bags and loose leaf teas can be used and brewed to perfection in the Isabella.

What is the best way to clean this teapot?
This durable teapot is dishwasher safe, but it's also just as easy to hand wash.
Frequently Asked Questions
Material
porcelain. silicon. stainless steel
Size and Volume<
H:12.5 cm X L:16.8 cm X Vol:0.60 ML - 20.00
Use & Care
Dishwasher safe - Not for use on stove top - Not for use in the microwave