Summer days are great on their own but now it's time to make them perfect. The Minima Curve Carafe will cool you down on the hottest of days. Fill this curvy glass design with your favourite cold drink and let that summer sun wash over you.
Maximise your infusion
for better taste, aroma color
and ultimately enjoyment
Elegant, modern, balanced
clever, creative and functional
Steeped in good taste
Carefully hand crafted by skilled artisans Using selected materials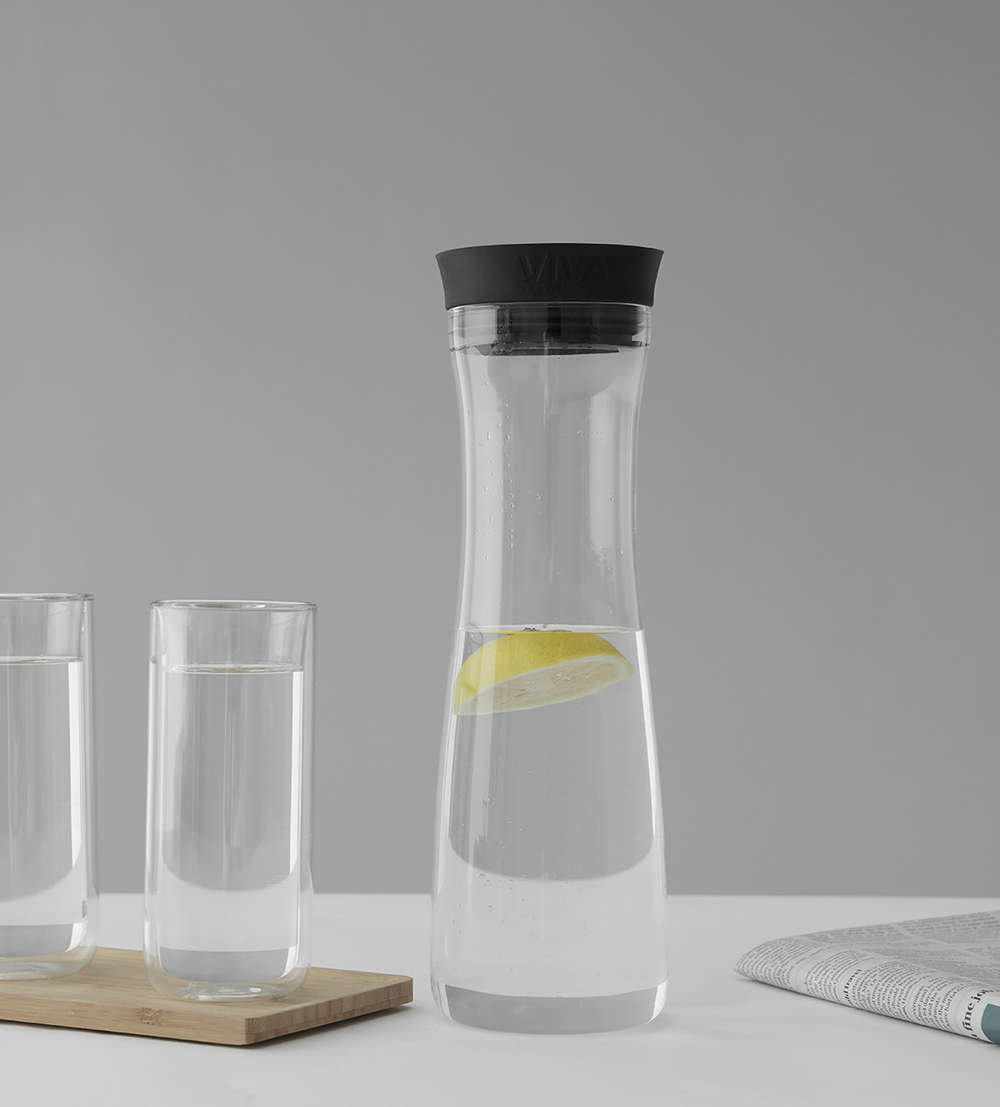 When winter sets in, life feels harder than usual. The days are longer and darker, and the cold wintry weather can be unbearable. At these times in the year, it's hard to imagine the days lightening and lengthening. It's hard to imagine feeling heat on your skin that isn't from a crackling log fire or a hot shower. Imagining the weather becoming warm again can feel like a pipedream.

But it isn't. Warmer it will get. And when it does, you're going to need the perfect summertime companion to cool you down and better your days. This is where the Minima Curve Carafe comes in.

This curvy glass design is the versatile summer carafe that you need in your life. The Minima doesn't discriminate. It will happily house all of your favourite cold drinks and pour them with drip-free ease.

Plan ahead
for your perfect summer. The Minima Curve Carafe is worth the wait.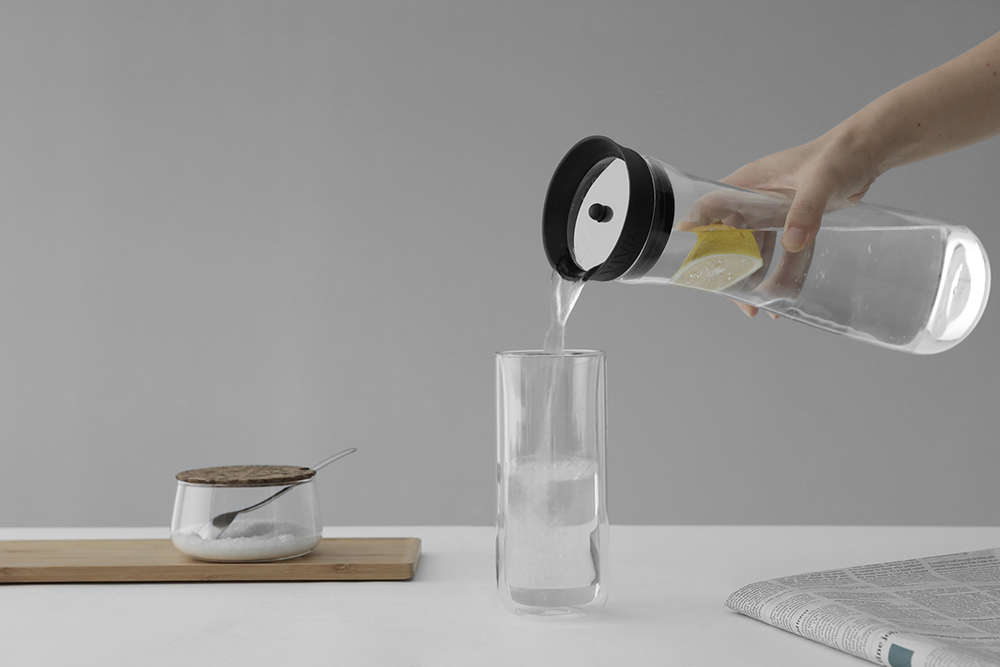 FAQ:

What is this carafe made of?
The body is made from our beautiful Vitricrysta sodalime glass. The lid is made from our own Istoflec silicone and Immacular stainless steel.

Will this carafe fit in my fridge door?
The widest part of the carafe is 9 cms wide, about as wide as a wine bottle. This will fit easily in most refrigerator doors.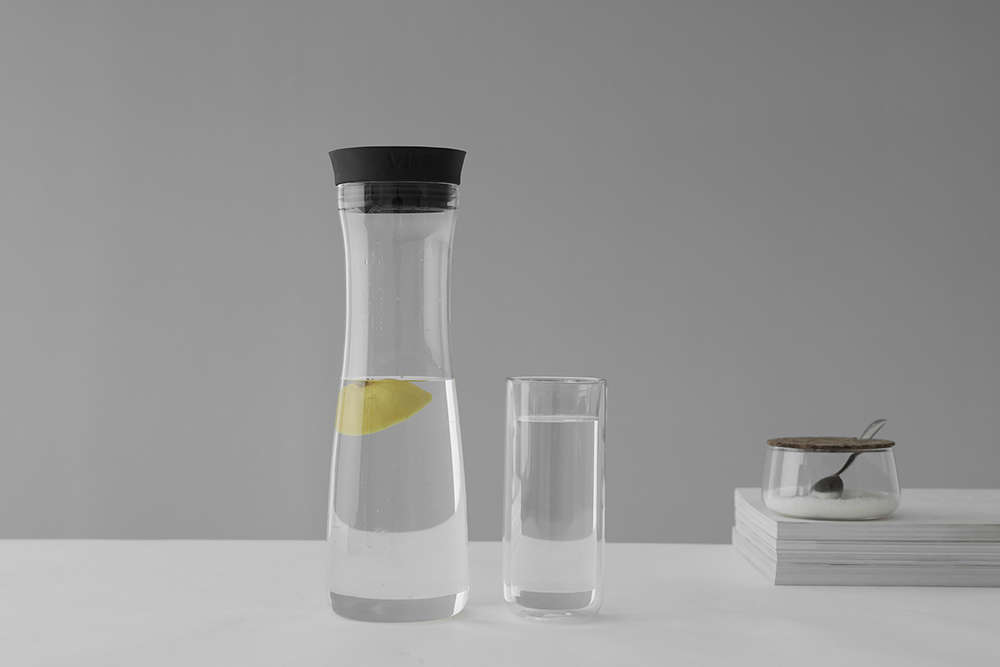 FAQ:

How big is this carafe?
This carafe can hold up to 1.3 litres of your favourite beverage. It's perfect for hydrating alone or sharing with friends.

Is it dishwasher safe?
Yes, this carafe is dishwasher safe.

Does the spout drip?
Thanks to our drip-free design, pouring with this carafe eliminates drips entirely. Enjoy drip-free pouring whenever you use this carafe.
Frequently Asked Questions