Find your perfect brewing companion in the Minima Tea Carafe. This double-walled glass design will happily brew hot and iced tea, keeping either at their perfect temperature. It is the versatile companion that will satisfy your every tea brewing desire.
Material
borosilicate, silicone, plastic
Maximise your infusion
for better taste, aroma color
and ultimately enjoyment
Elegant, modern, balanced
clever, creative and functional
Steeped in good taste
Carefully hand crafted by skilled artisans Using selected materials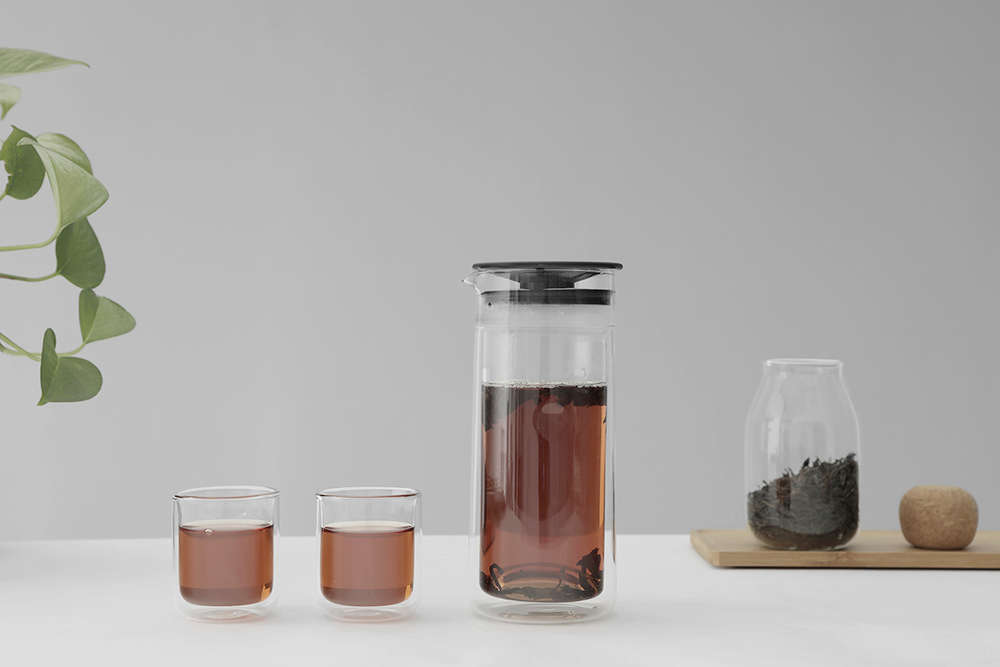 The teapot is a wonderful way to make great tea. It's a classic favourite that is hard to look past. Yet, brewing tea doesn't always require a teapot. If you're not a teapot kind of person, then don't fret. Perfecting your tea brewing method can happen with another beautiful vessel: the carafe. And do we have the ideal one for you.

The Minima Tea Carafe is a wonderfully unique design that will give you delectable tea every time you use it. With its own in-built lid filter, you can fill this carafe with whatever you please. After you add water and your tea is brewed perfectly, pour with ease to find only your delicious brew will come out leaving the leaves behind.

This well-considered double-walled design is perfect for all kinds of tea. Hot teas will retain their heat for longer, while iced teas will remain cool.

Don't feel pressured to find the right teapot. You're just not a teapot kind of person. Let this carafe be the star of your tea-obsessed life instead.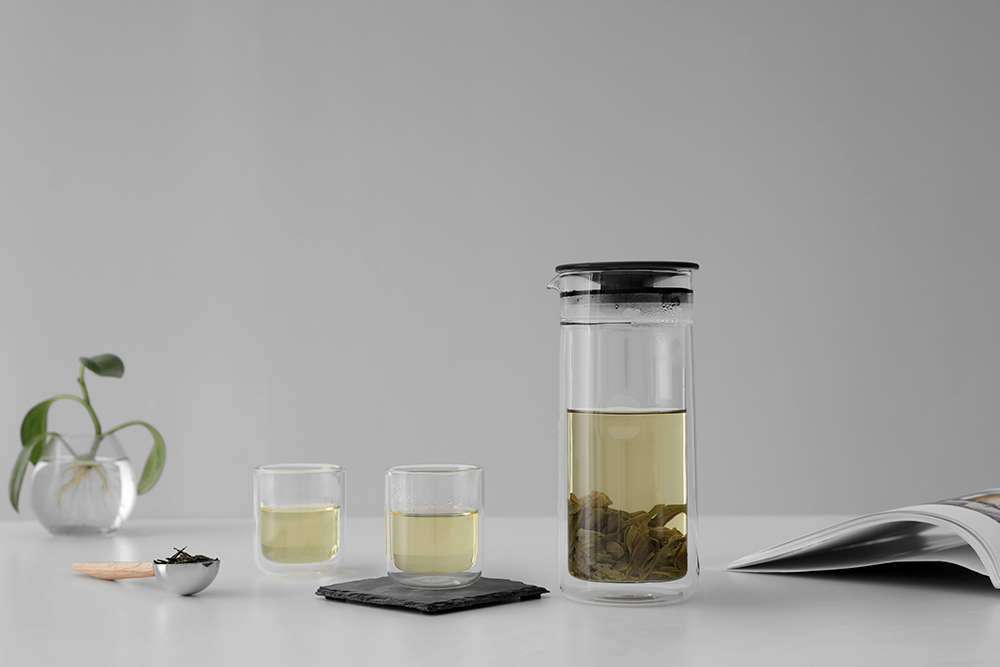 FAQ:

Is it dishwasher safe?
Yes, this carafe is dishwasher safe.

Does this carafe come with an infuser?
Yes, it comes with a built-in infuser in the lid so you can steep your tea to perfection. Then pour your beautiful brew and have the tea come out, leaving the leaves behind.

What are the advantages of a glass carafe?
Glass is a wonderfully sensory material to house your tea. Being clear, it means you can enjoy your drinks visually and better appreciate the way their colours play with the light. Even better, in a double-walled design your drink will appear to float within the carafe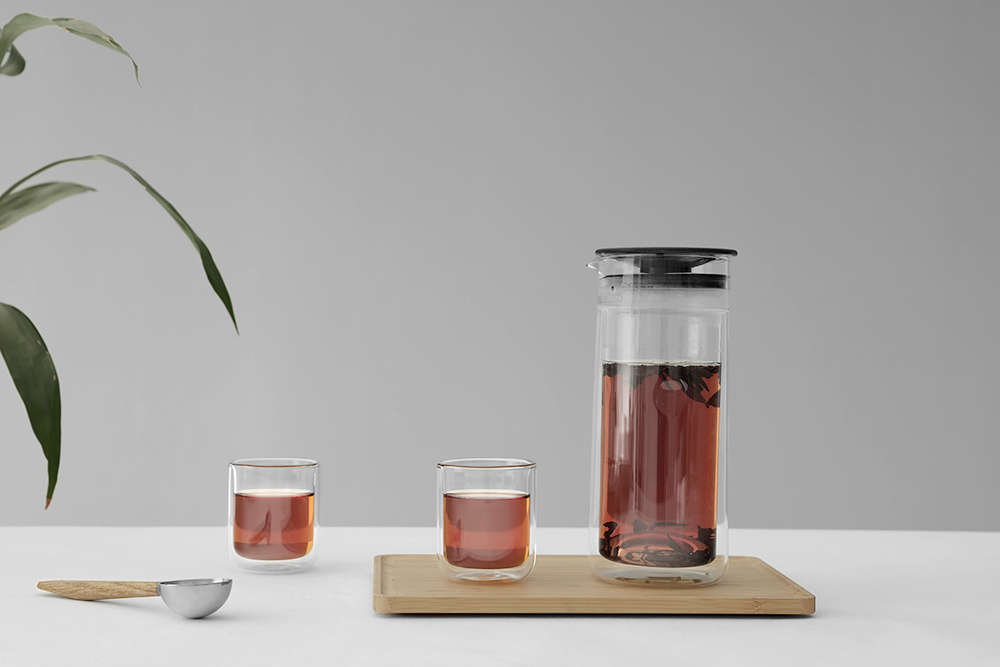 FAQ:

What are the advantages of a double-walled
carafe? The double-walled design keeps your drink at its correct temperature. Hot drinks stay hot for longer while keeping the outside of the carafe cool to the touch. Cool drinks stay cold and won't heat up when your hand contacts the carafe.

Can I pour boiling water directly into the carafe?
Yes, you can. Our specially developed Vitriluma borosilicate glass is the same type of glass used in premium quality cookware. You can pour boiling water directly into the carafe without fear of it cracking or shattering.
Frequently Asked Questions
Material
borosilicate, silicone, plastic