Nicola™ Milk And Sugar Set
If you love your tea as sweet as your life, then Nicola is here to make everything sweeter. This milk and sugar set is the perfect companion to a beautiful cup of tea.
Material
Porcelain Stainless steel cork
Use & Care
Size Milk jug: L: 7cm - H: 9,6cm / Size Sugar barrel: L: 7,8cm - H: 7cm - Handwash - Not for use on stove top
Maximise your infusion
for better taste, aroma color
and ultimately enjoyment
Elegant, modern, balanced
clever, creative and functional
Steeped in good taste
Carefully hand crafted by skilled artisans Using selected materials
FAQ:

Does the porcelain have a glossy or matte texture?
The Nicola milk and sugar set has been finished with a beautifully textural matte glaze.
How big is the milk jug? How big is the sugar bowl?
The sweet little milk jug is 7 cms x 9.6 cms, and has a capacity of 200 ml. Like the milk jug, the sugar bowl has a capacity of 200 ml. It measures 7.8cms x 7 cms.
What is the advantage of porcelain?
Porcelain is a wonderful, natural material that is durable, has a low impact on the environment, and will last years and years. This weight and texture of this beautiful material brings an enjoyable tactile dimension to your favourite beverage.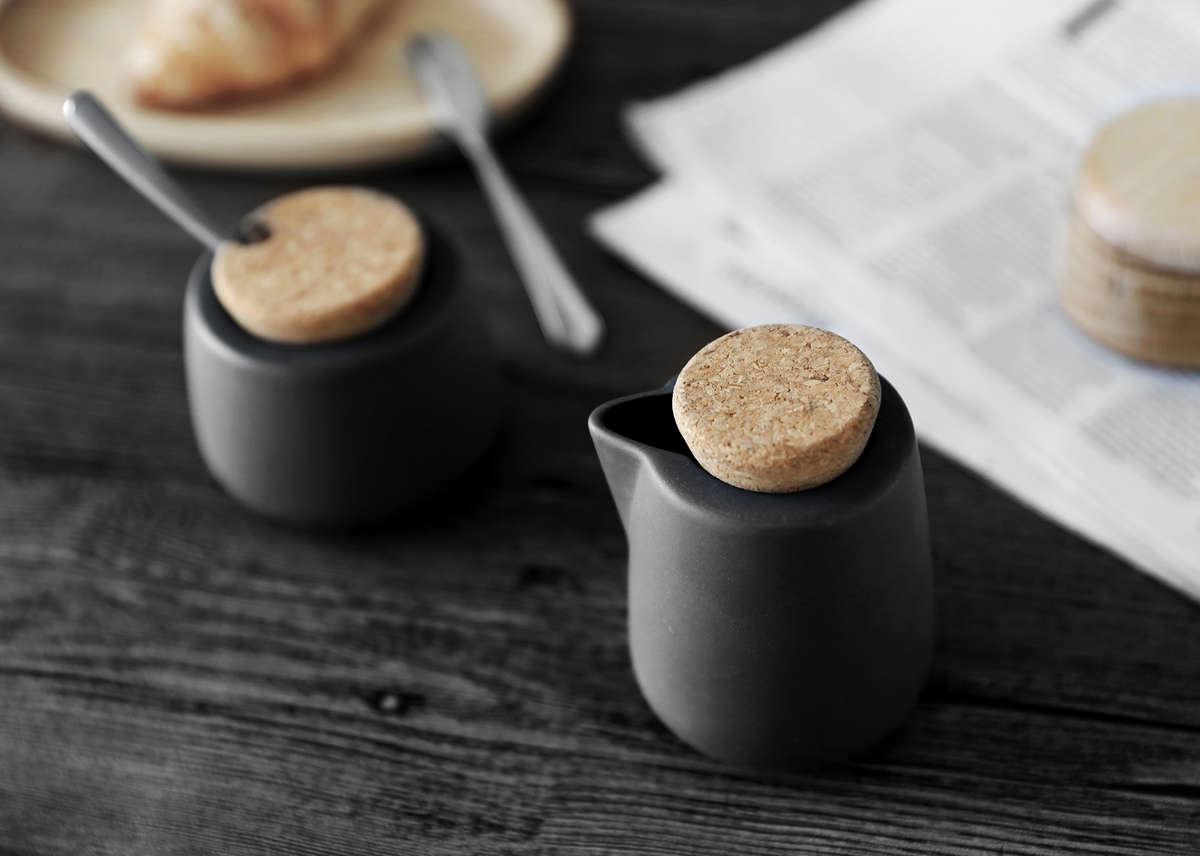 FAQ:

Is the porcelain chemical free?
Yes, our porcelain products are all made from a premium Cretasolis porcelain that is 100% lead and cadmium free. When you select the best tea you want to be sure that nothing is compromised and especially not leaching harmful chemicals into your tea. Our porcelain has been developed with your health in mind so you can focus on enjoying your favourite beverage.
What is the best way to clean this teapot?
Due to the variety of materials used in this set, it's best to hand wash it in warm soapy water.
Frequently Asked Questions
Material
Porcelain Stainless steel cork
Use & Care
Size Milk jug: L: 7cm - H: 9,6cm / Size Sugar barrel: L: 7,8cm - H: 7cm - Handwash - Not for use on stove top