Senses™ 2-Tier Etagere Cake Stand
Life isn't for slapping cakes on plates. You can do much better than that. The Senses Etagere Cake Stand is here to help you elevate all of your future tea parties. Place beautiful sweet creations on this elegant porcelain and brass stand to wow your guests.
Material
porcelain, plated metal, EVA
Maximise your infusion
for better taste, aroma color
and ultimately enjoyment
Elegant, modern, balanced
clever, creative and functional
Steeped in good taste
Carefully hand crafted by skilled artisans Using selected materials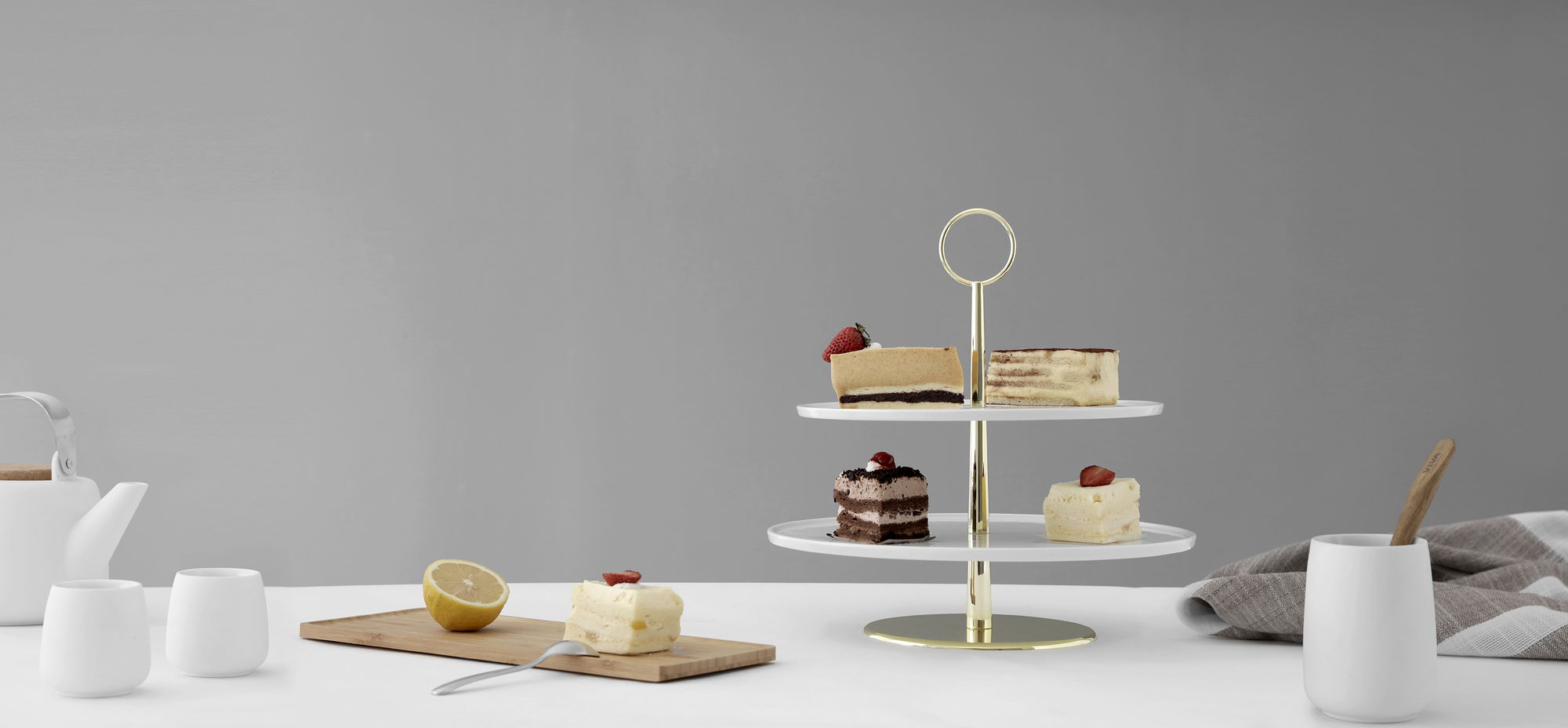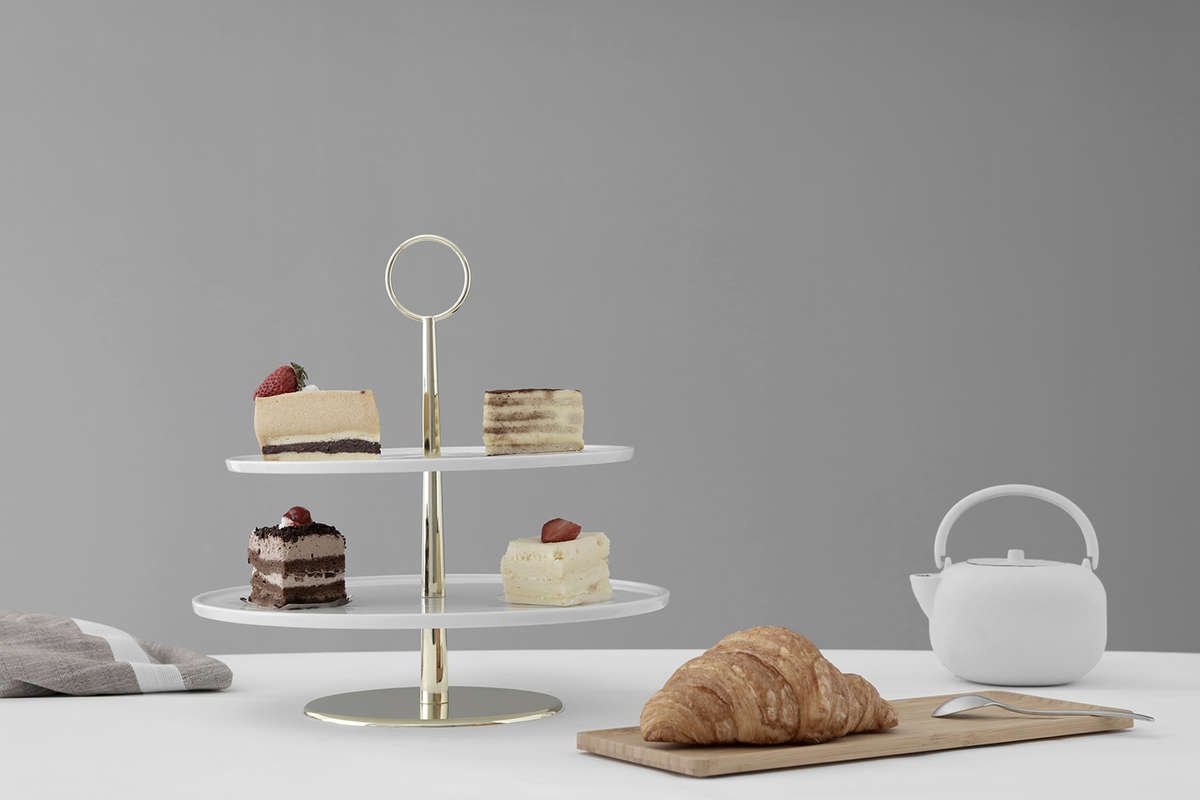 Life is better with dessert. Everyone knows that. So of course you love presenting
beautiful sweet treats whenever you have your friends over for tea. The only
problem with this is that it's rare to find a cake stand that matches the beauty of a really spectacular cake. You may have thought you'd never find your
perfect cake stand. You've looked high and low yet nothing has come of it. We're
here to tell you that you can stop the search.

The Senses Etagere Cake Stand is here to make your cakes look picture perfect. This porcelain stand with brass accents is the elegant tea companion you've been
missing. Show off your baking skills, or cake-buying skills, with this simple and chic design. Never feel embarrassed or let down by your servingware again
with the Etagere stand in your life.

Elevate every tea party as you impress your friends with your delicate and polished style. Let this refined cake stand match the beauty of all of your sweet creations.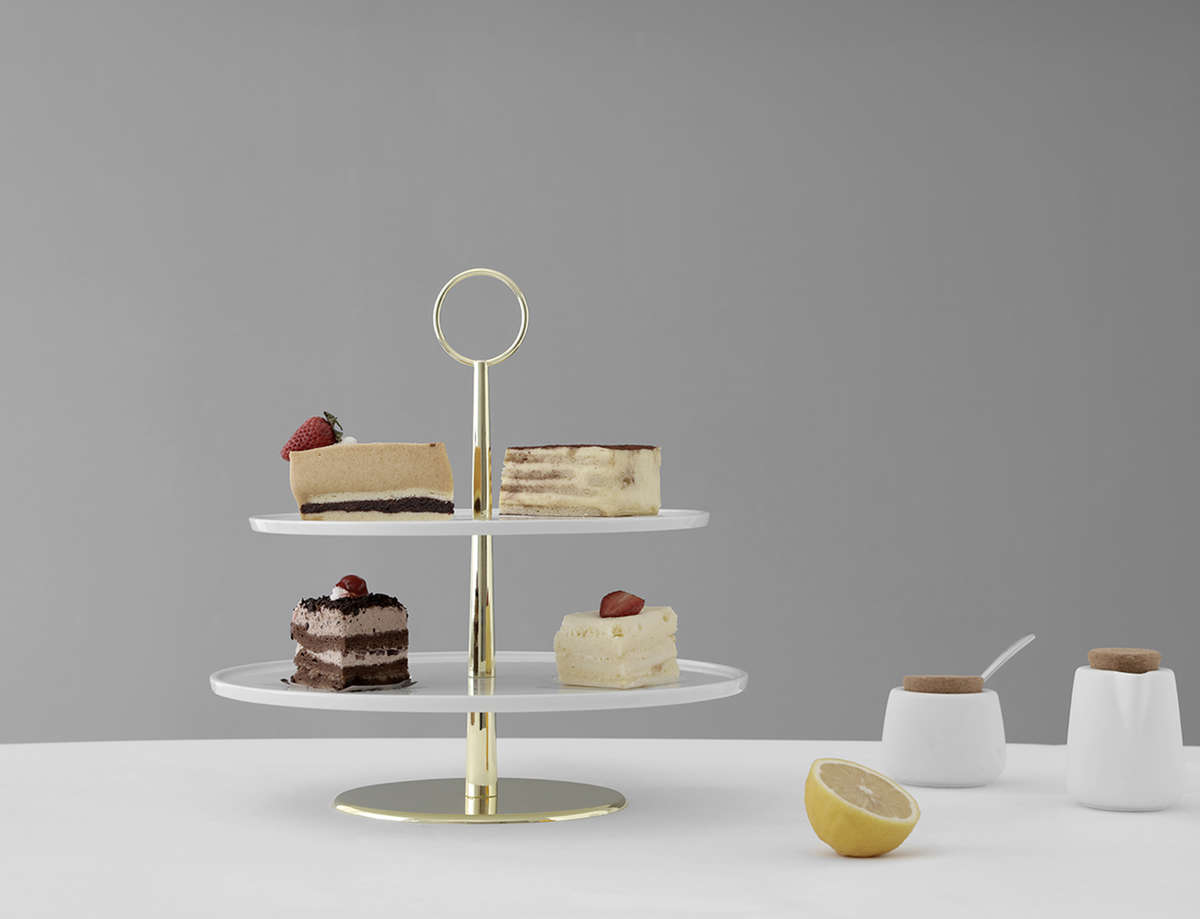 FAQ:

What is this cake stand made of?
This refined cake stand is made of porcelain and brass. It is the elegant standout piece that will elevate your tea parties.

Is the porcelain chemical free?
Yes, our porcelain products are all made from our premium Cretasolis porcelain that is 100% lead and cadmium free. When you select the best products you want to be sure that nothing is compromised and especially not leaching harmful chemicals into your tea or your food. Our porcelain has been selected with your health in mind so you can focus on enjoying your treats.

What is the advantage of porcelain?
Porcelain is a wonderful, natural material that is durable, has a low impact on the environment, and will last years and years. This weight and texture of this beautiful material brings an enjoyable tactile dimension to your tea parties.

What is the advantage of this two-tiered design?
Obviously, this design is beautiful so it's perfect for simply admiring. But on a more practical note, use the tiers to separate your treats. For example, one of the tiers can be used for savouries, the other for sweets. Or use one for biscuits, the other for cakes.

What is the best way to clean this cake stand?
This lovely cake stand is not dishwasher safe, however it's just as easy to hand wash like you would with any other of your dishes.
Frequently Asked Questions
Material
porcelain, plated metal, EVA