The Senses Dome is the beautifully dramatic home for your tea. Store, then present your loose leaf to your guests at all of your tea parties. Remove the glass dome and let the aroma of the tea fill the air. It makes for a truly sensory experience.
Material
borosilicate, plated metal, EVA
Maximise your infusion
for better taste, aroma color
and ultimately enjoyment
Elegant, modern, balanced
clever, creative and functional
Steeped in good taste
Carefully hand crafted by skilled artisans Using selected materials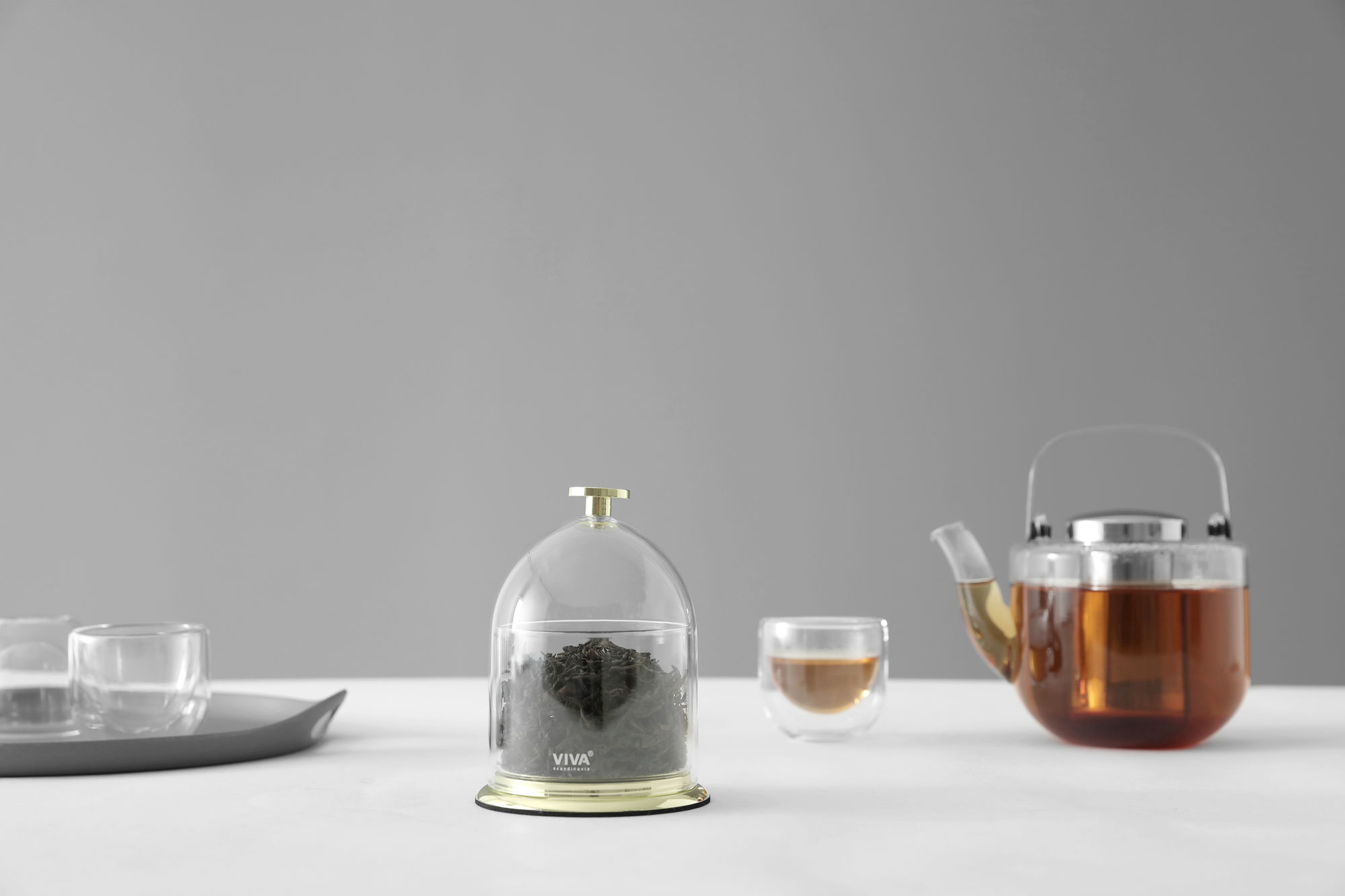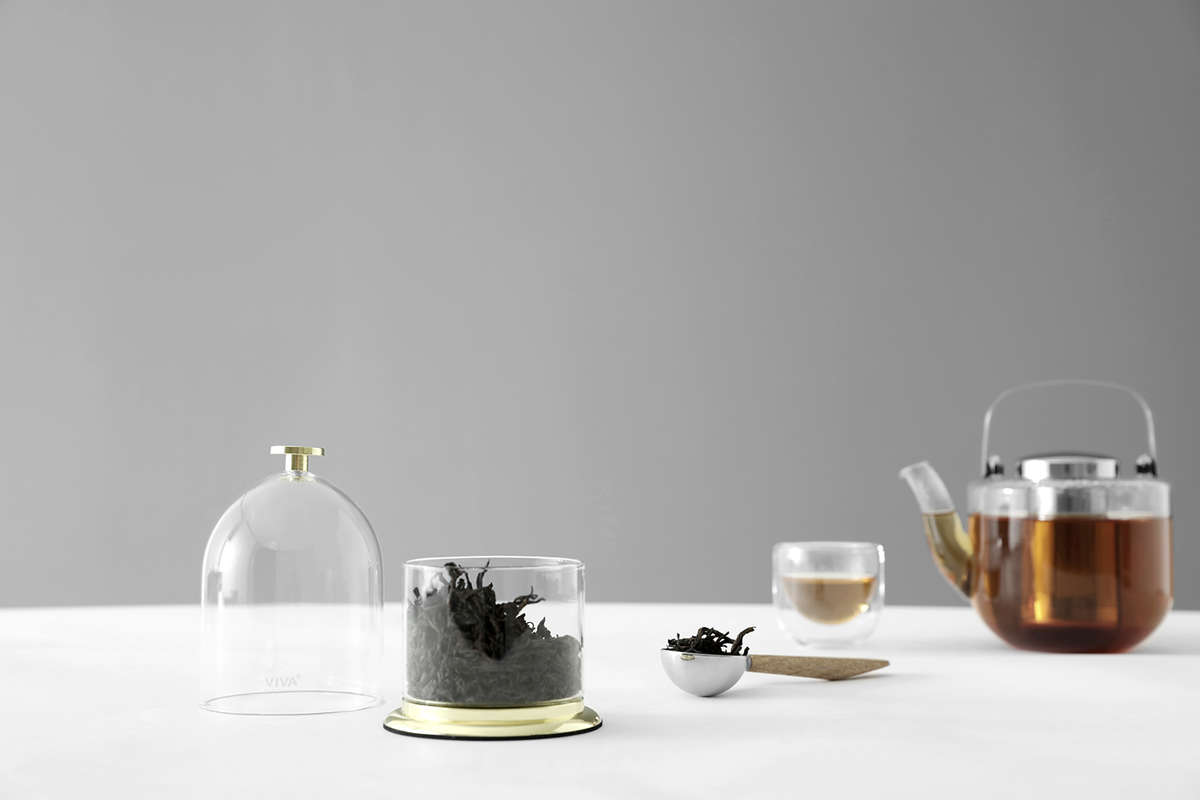 When it comes to storing and presenting tea beautifully, the options tend to be limited. You could take your tea from the box, tin or bag and place it in a pretty bowl for when you have guests around. But you wouldn't be able to store it there when the party comes to an end. And presenting it to your guests in its bland storage container definitely won't do either. So what's the solution?

What you need is something that is beautiful and practical. You need something where you can store your tea well and present it to guests beautifully. The Senses Dome is here to tick all of the boxes.

This glass and brass dome will allow you to keep your tea fresh and add a hint of drama to your next get-together. Your guests will marvel as you lift the dome to reveal the beautiful aromatics of your chosen loose leaf tea.

Let the dome invigorate your senses.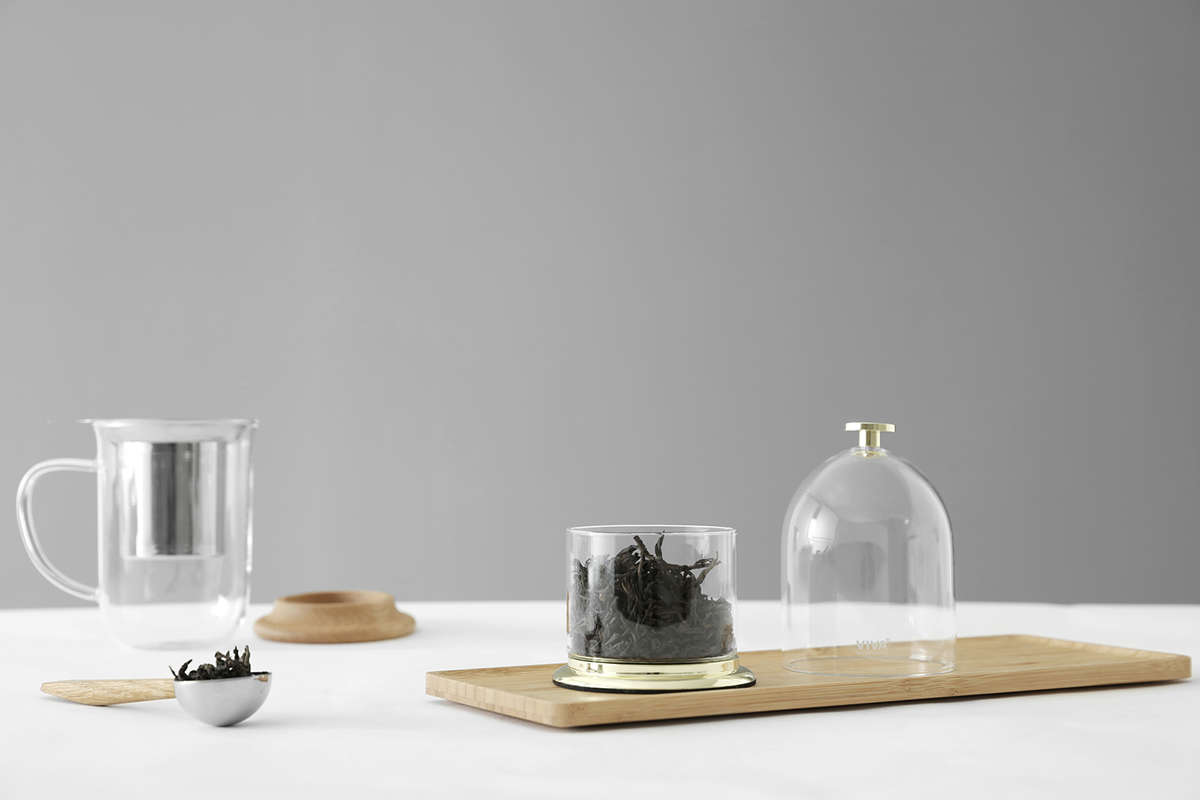 FAQ:

What is this set made of?
This beautiful dome is made up of our premium Vitriluma borosilicate glass with brass accents.

What is the best way to clean this set?
Due to the variety of materials used in this set, it's best to hand wash it.

What items do you recommend storing in a jar this size?
This beautiful dome is perfect for storing and presenting your favourite varieties of tea. Your guests will love the aroma of the teas when the dome is lifted.

What are the advantages of storing tea in a glass jar?
Glass is a wonderfully sensory material to house your tea. It looks beautiful when it's on display, so why not show off your collection of teas in these jars to elevate your kitchen's style?

Does this set come with a board?
No, this dome comes on its on. If you're looking for a set with a board, the Senses Dome Selection has a teak board included.
Frequently Asked Questions
Material
borosilicate, plated metal, EVA