Brewing tea feels indulgent, yet tea is one of the healthiest drinks you can make for yourself. Share your love of intoxicating green teas and flavoursome herbal teas with this glass-bodied teapot. This thoughtfully designed set is meant to be shared.
Material
Borosilicate. Silicone. Stainless steel.
Use & Care
Size teapot: L: 15cm - W: 10,5cm - H: 10,5cm 15 / Size cup: L: 6cm - H: 5,5cm - Dishwasher safe - Not for use on stove top - Not for use in the microwave
Maximise your infusion
for better taste, aroma color
and ultimately enjoyment
Elegant, modern, balanced
clever, creative and functional
Steeped in good taste
Carefully hand crafted by skilled artisans Using selected materials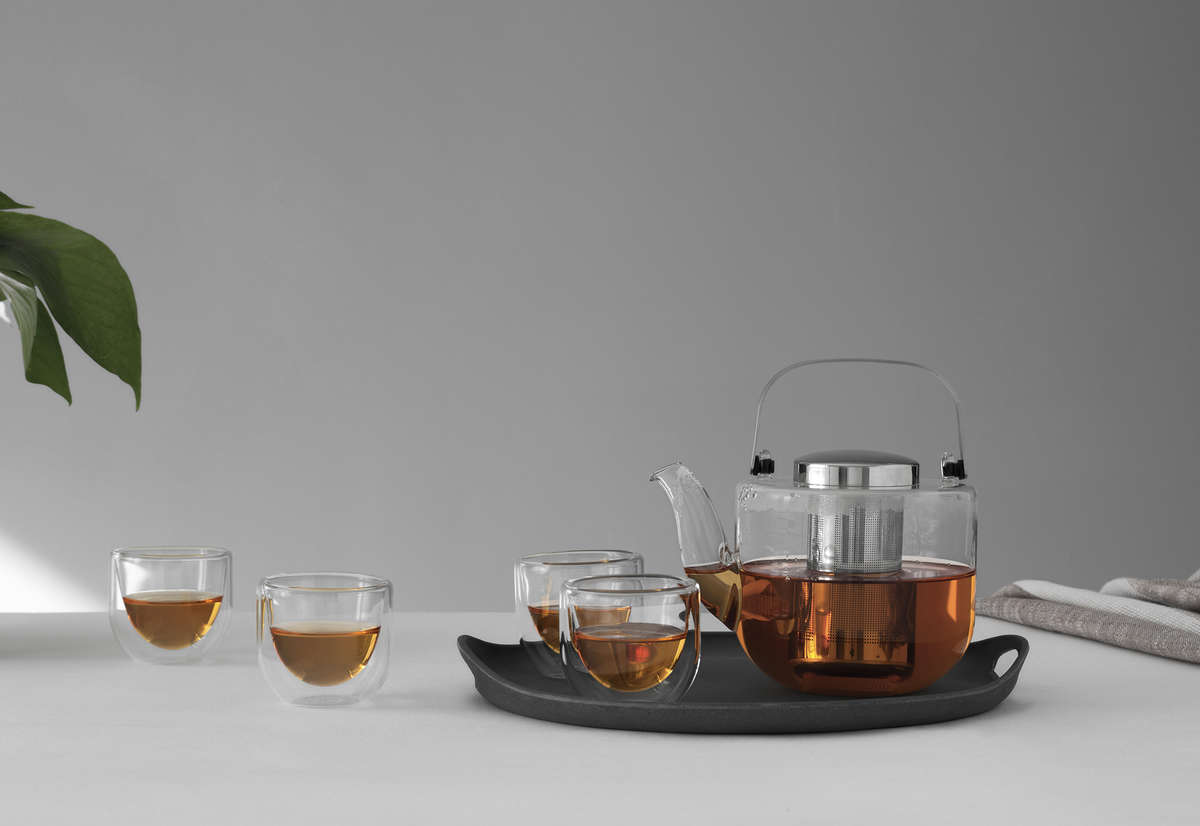 Happiness is the most important thing in life. While work, success and having a secure lifestyle all play their roles, without that sense of joy life will feel flat. This is why you already know to care for yourself. You keep your body healthy in order to maintain your physical and mental well-being.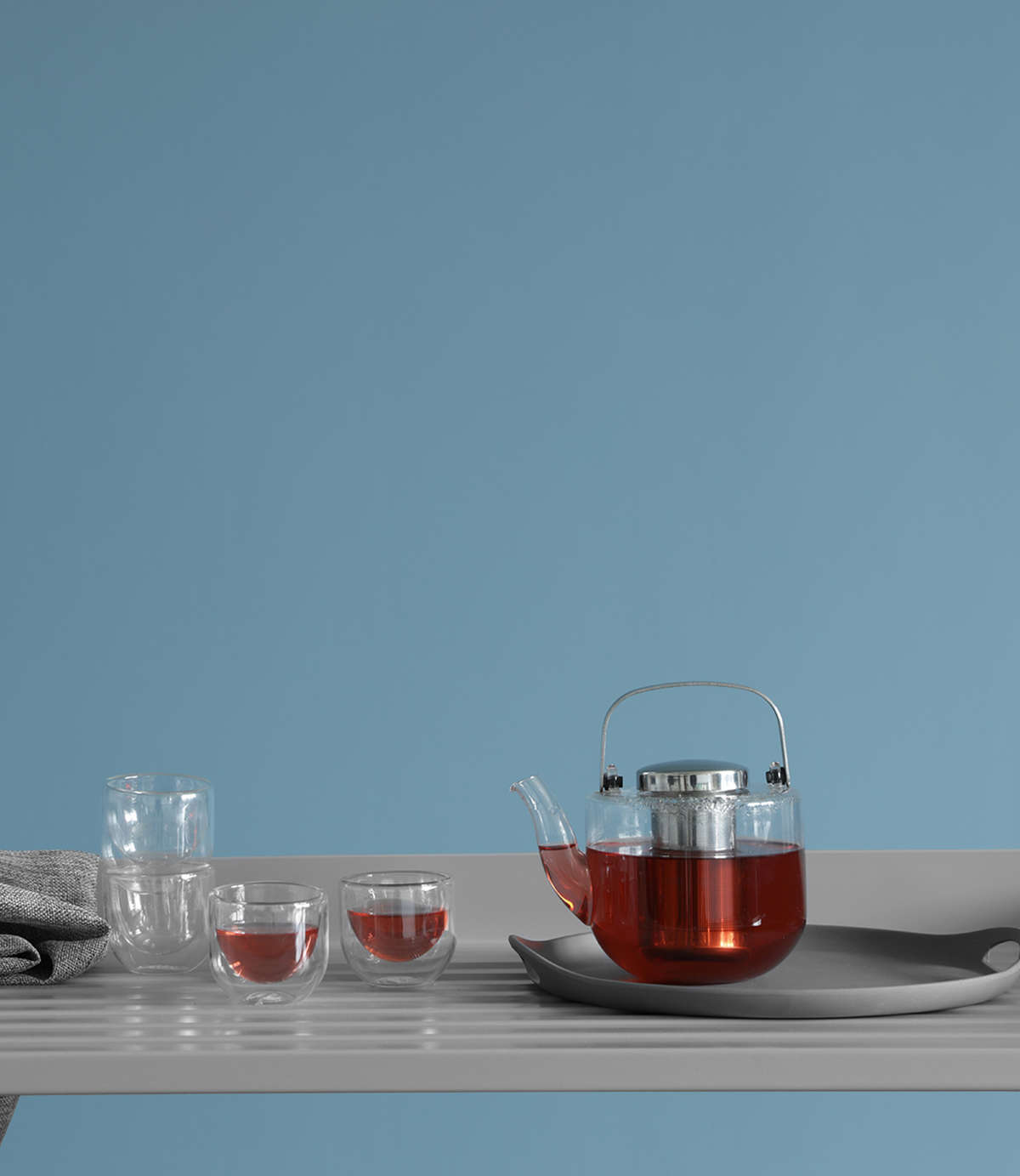 The Bjorn teapot set will only aid you on your nourishing journey. And the best part is, you can share the experience with those you love. Sit among friends eating organic home-baked treats and enjoy the beautiful ambience. Watch as this glass teapot springs to life. Your loose leaf tea encased in the stainless steel infuser will permeate the water, deepen the colour and enrichen the flavour.
Embrace indulgence, while maintaining a healthy balance. In all aspects of your life. This cosy and considered tea set is the one you'll keep coming back to. Time and time again.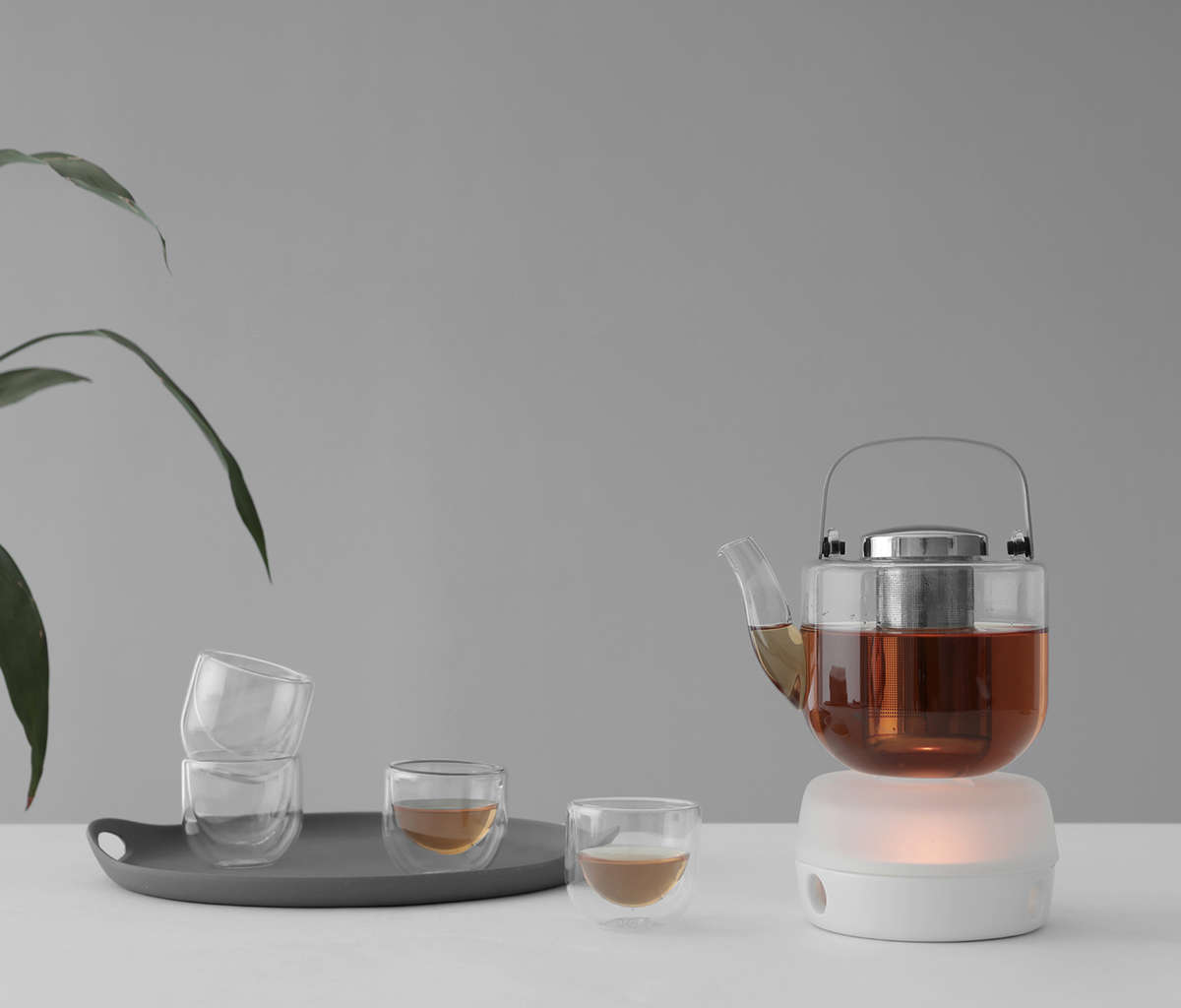 FAQ:

How many people would this teapot serve?
The Bjorn tea set comes with four double walled glass cups. These are perfectly matched to the teapot itself and made from the same high quality borosilicate glass. The set is ideal for up to four people, where each person will get two cups' worth of tea.
Is it difficult to remove the infuser once the tea has reached ideal intensity?
The infuser is very easy to remove. Simply pull up on the stainless steel cap to remove it from the body of the teapot. The stainless steel infuser can then be placed on a saucer or into another vessel to prevent your tea from over-brewing.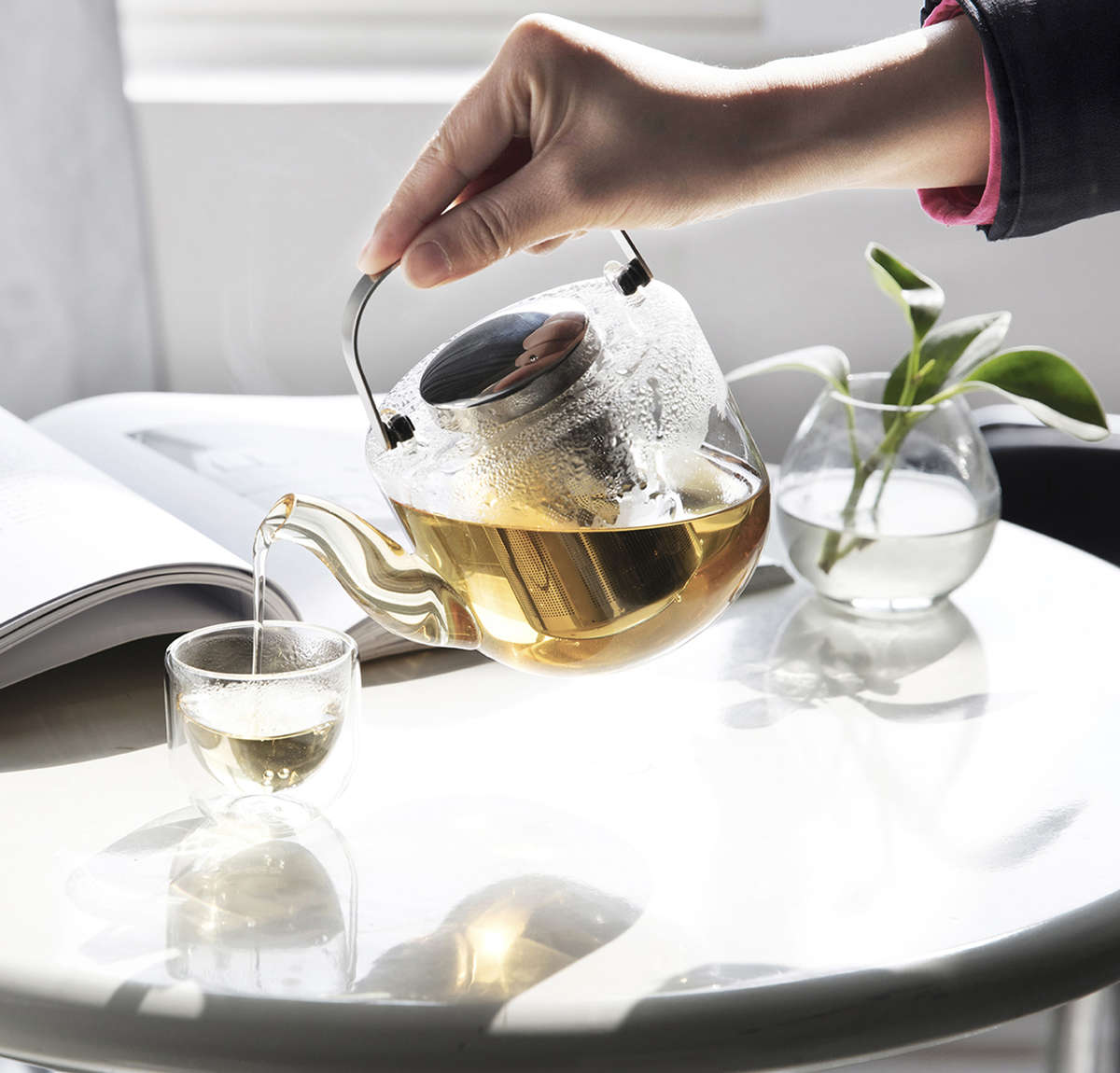 FAQ:

Does the handle get hot?
Due to the Bjorn's clever design, the stainless steel handle will remain cool to the touch so you can pour your tea with ease.


Can I use tea bags with this or is it just for loose leaf tea?
Both tea bags and loose leaf teas can be used and brewed to perfection in the Bjorn.
Can I use this teapot directly on a stove-top?
Even though the teapot is made from high quality borosilicate glass, we recommend you do not use this teapot on a stove-top or in the microwave. For best results, boil your water in a kettle, and pour boiling water into your teapot, where your tea can be conveniently steeped and served.
Frequently Asked Questions
just Awesome
I Like the product very much
Beautiful tea set
The born collection tea set: I love the double layer of the tea cups that allows for heat protection. The clear style of the tea set is great to see the tea I'm drinking. Also when there's almost no more tea left, I'll know exactly when to add more water to the pot. I love this set so much 💕
Material
Borosilicate. Silicone. Stainless steel.
Use & Care
Size teapot: L: 15cm - W: 10,5cm - H: 10,5cm 15 / Size cup: L: 6cm - H: 5,5cm - Dishwasher safe - Not for use on stove top - Not for use in the microwave
just Awesome
I Like the product very much
Beautiful tea set
The born collection tea set: I love the double layer of the tea cups that allows for heat protection. The clear style of the tea set is great to see the tea I'm drinking. Also when there's almost no more tea left, I'll know exactly when to add more water to the pot. I love this set so much 💕