Cortica™ Glass Jar Medium
It's time to take the simple steps to make your home the best it can be. A home needs to be a sanctuary so that true relaxation can happen. The Cortica Glass Jar is the solution. It is the perfect way to organise, simplify and prettify your kitchen pantry.
Material
Size & Volume
Size: 15.0 cm X 7.5 cm
Volume: 0.50 Liter / 17.00 oz
Use & Care
Dishwasher safe - Not for use on stove top
Maximise your infusion
for better taste, aroma color
and ultimately enjoyment
Elegant, modern, balanced
clever, creative and functional
Steeped in good taste
Carefully hand crafted by skilled artisans Using selected materials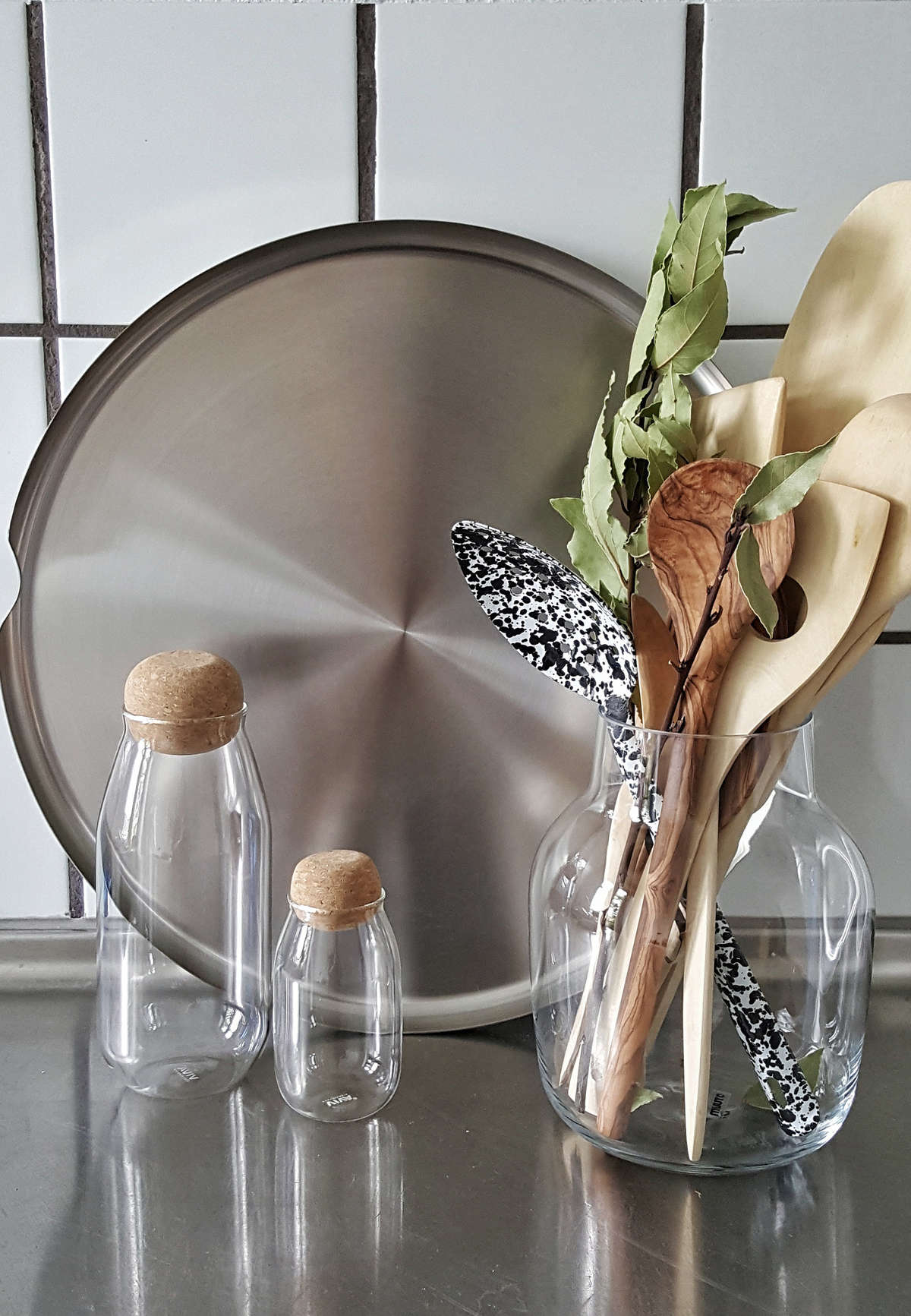 Everyday we do things to make our lives better. We might buy new shoes so our feet hurt less. Or a new laptop so work is made easier. These are the simple steps that will improve our lives. Occasionally, we make decisions that complicate rather than simplify. Moving house or taking on another class at university are little ways we can throw a spanner into the works. We do it to ourselves because overcoming the challenge is fulfilling.
One area where you should never be challenged is your home. Home is a place of comfort and safety. You should always feel relaxed and calm at home. One thing that doesn't gel with peace and relaxation is disorder. A messy living room. An unmade bed. Even, a disorganised kitchen pantry. These are the little elements that ought to be kept neat so that you feel at your happiest when you're at home.
Take an easy first step. It's time to simplify and prettify your pantry, and the Cortica Glass Jar is the ideal item for the job. You'll be amazed at how lovely it is to actually see your spices, pasta, rice and flours stored in glass jars rather than having them sit in their bags. And with the airtight cork lid, your food will stay completely fresh.
Organise your pantry and simplify your life with the Cortica.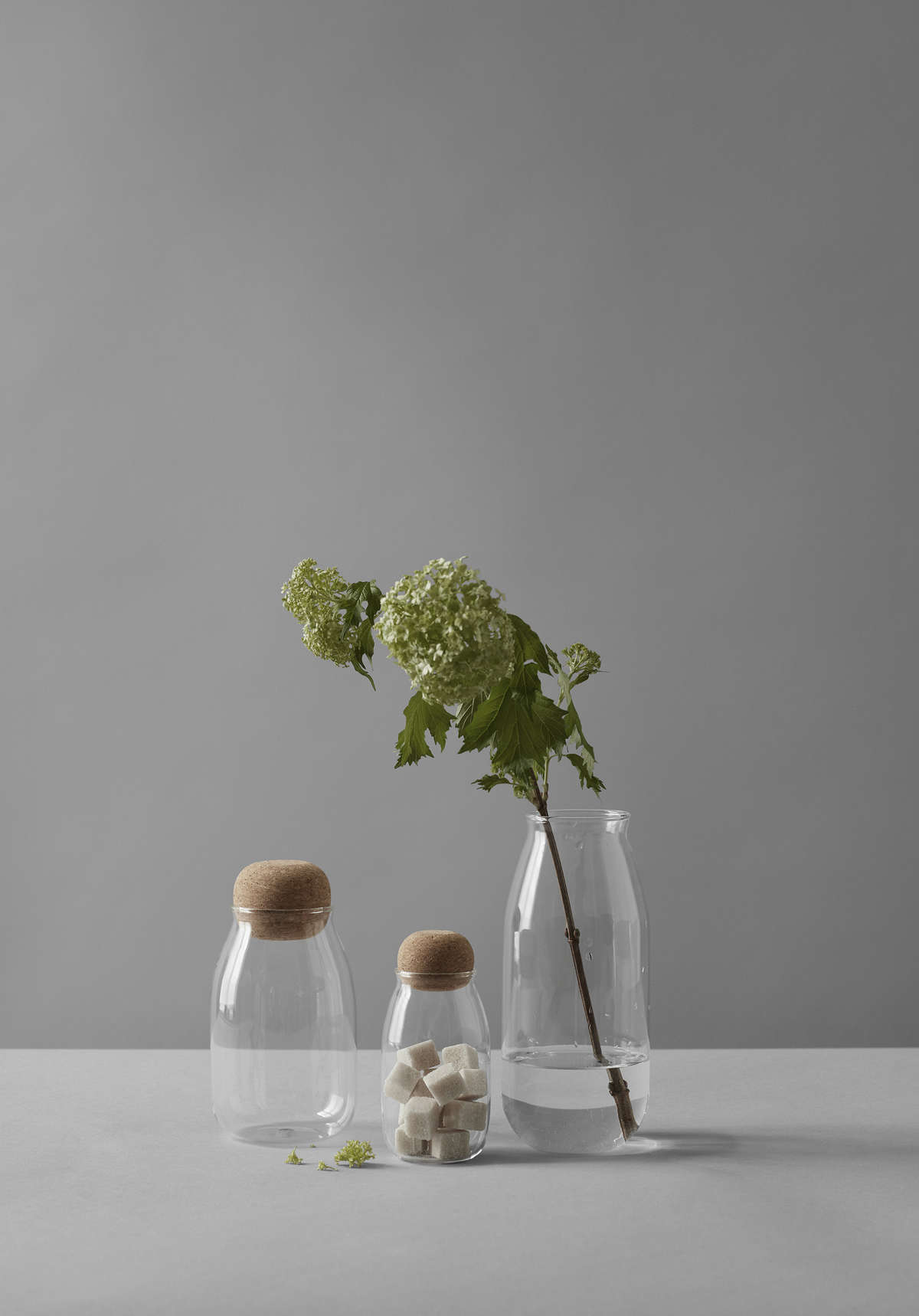 FAQ:
What is the jar made of?
This jar is made from glass and the lid is made from cork. These natural materials look at home in any space.
Is this jar dishwasher safe?
The glass body of the jar is dishwasher safe. The cork lid should be hand-washed, as cork is a natural material that may degrade in the dishwasher.
Can I store food in this jar?
Yes, this jar is ideal for storing nuts, seeds, coffee beans or tea. These foods all look beautiful on display, so why not show them off in these jars to elevate your kitchen.
Does the lid create an airtight seal?
Yes, the lid on the Cortica jars create an airtight seal, perfect for preserving the flavours and aromas of tea or anything else you choose to store in them.
Will this fit in my pantry?
This jar measures 7.5 cms x 15cms, so it fits comfortably on every shelf, even very narrow ones.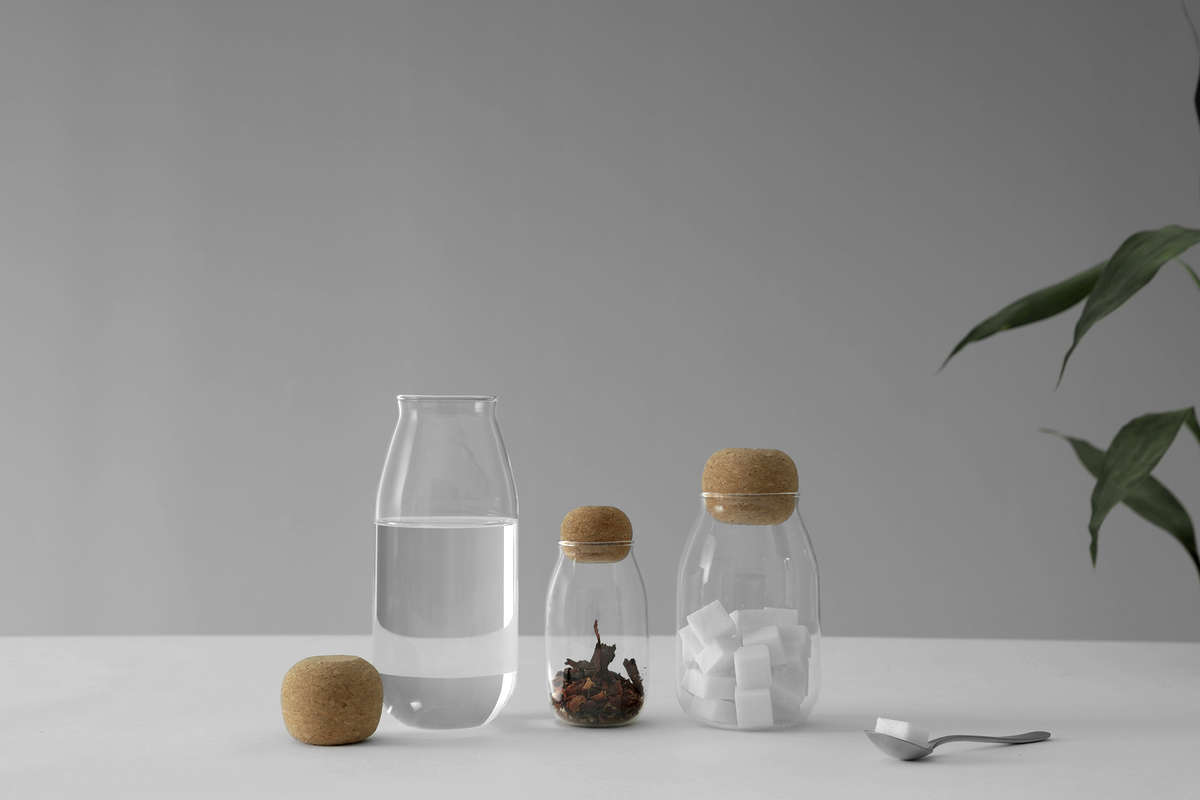 Frequently Asked Questions
Material
Size and Volume<
H:15.0 cm X L:7.5 cm X Vol:0.50 ML - 17.00
Use & Care
Dishwasher safe - Not for use on stove top