If you're serious about your tea, you know that the shape of your teapot can be hugely important for the tea you drink and can even affect the flavour. Our Infusion Leaf Teapot is the idyllic way to brew teas like Oolong and Lapsang Souchong in refined modern style.
Material
Size & Volume
Size: 7.0 cm X 18.0 cm
Volume: 0.58 Liter / 19.00 oz
Use & Care
Dishwasher safe - Not for use on stove top - Not for use in the microwave
Maximise your infusion
for better taste, aroma color
and ultimately enjoyment
Elegant, modern, balanced
clever, creative and functional
Steeped in good taste
Carefully hand crafted by skilled artisans Using selected materials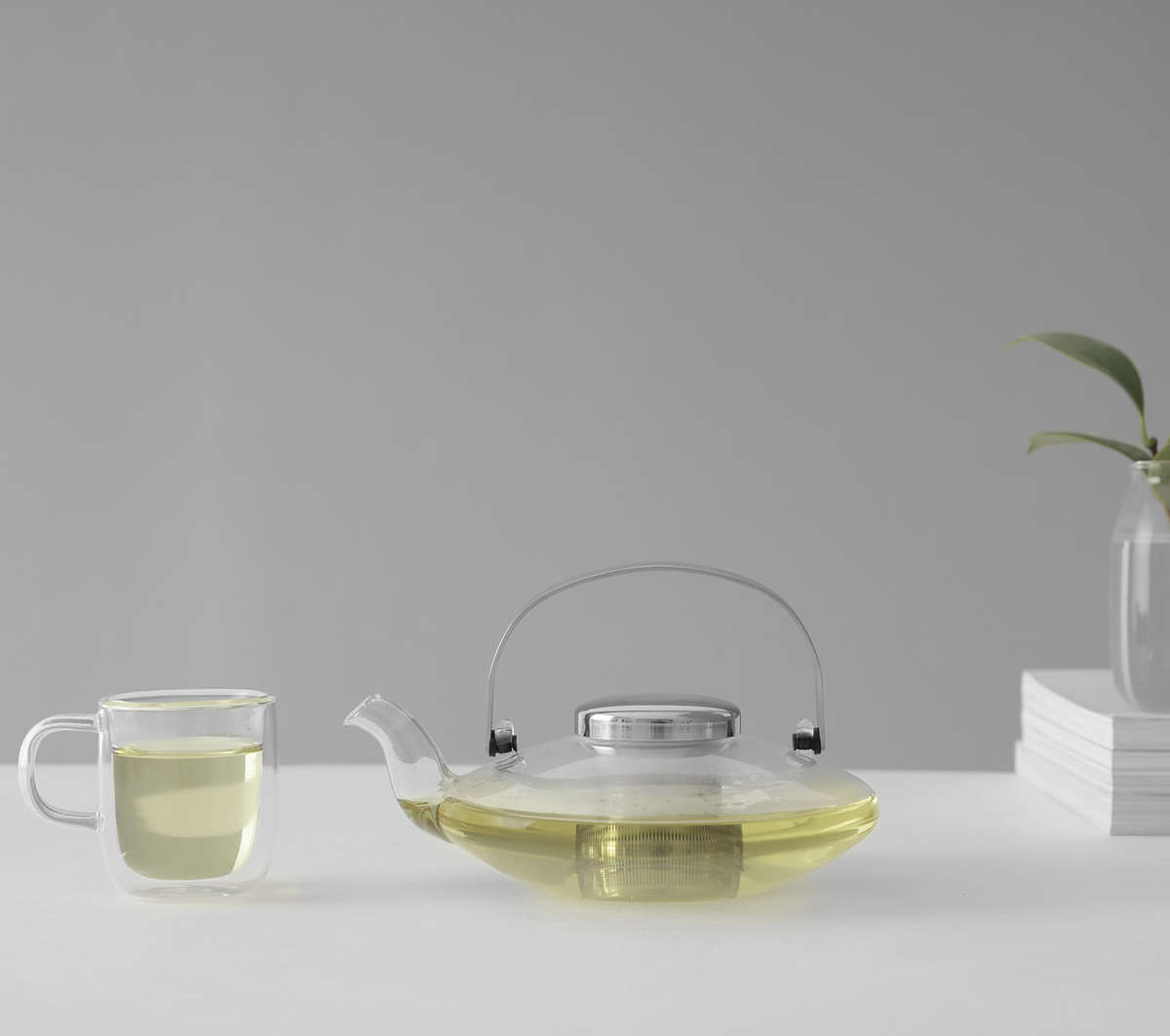 FAQ:

What kinds of tea are best to make in this teapot?
Low profile teapots are particularly popular with drinkers of Oolong and Lapsang Souchong, however any tea can be enjoyed out of this spectacular teapot. Because of the low, wide shape, darker coloured teas look particular stunning through the clear glass body.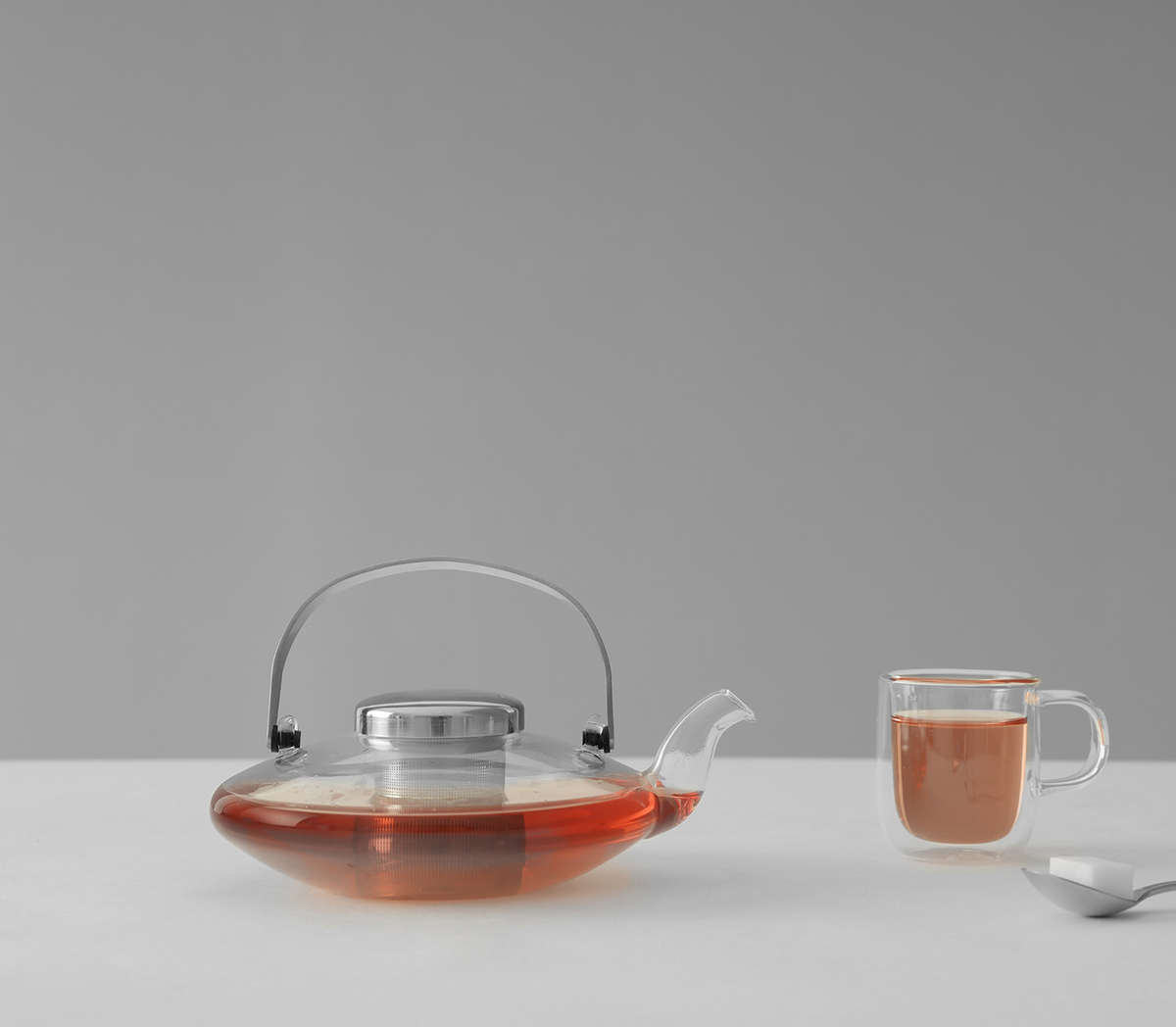 FAQ:

How should I clean my glass teapot?
Hand washing in warm soapy water is the best way to clean your glass teapot after use. You can also give it an occasional light scrub with cream of tartar, or baking soda and lemon juice to keep it bright and shiny. This teapot and stainless steel strainer are also dishwasher safe for even easier cleaning.

How many cups of tea does this teapot make?
This 0.58L teapot will make enough tea for two larger cups. If you're drinking stronger traditional teas, it will make four to six small cups.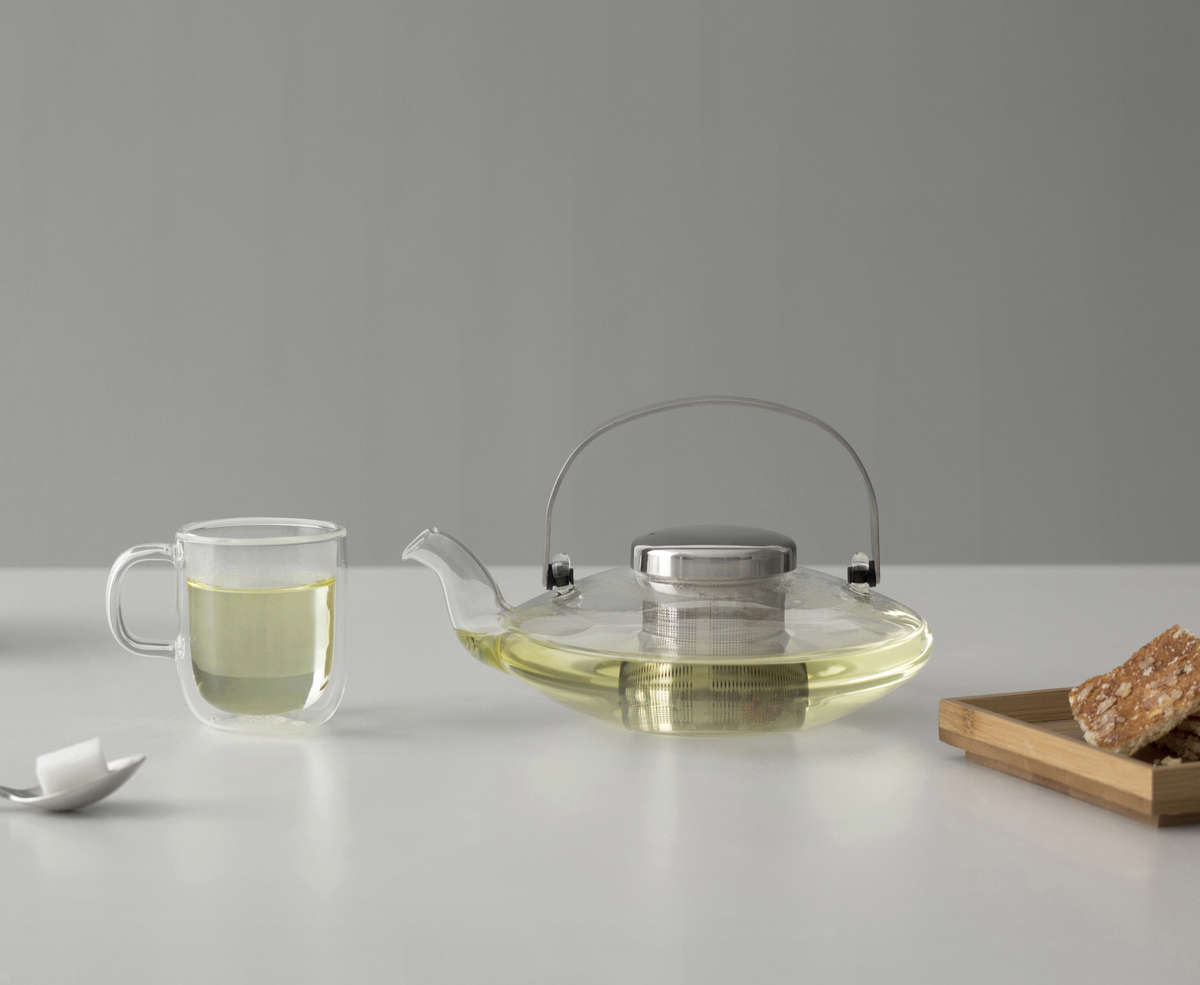 FAQ:

Does the handle get hot?
This classical design has been around for hundreds, if not thousands of years. Having a thin handle attached to the body means that the handle is protected from most of the heat. Even when this teapot is full of piping hot tea, you can pick it up and pour comfortably.

Does this teapot come with a strainer?
Yes! All our teapots come with a fine mesh stainless steel infuser for perfect tea brewing.
Frequently Asked Questions
Great Product
This Tea infusion is great for one tea cup, great design and easy to clean. And because is glass transparent, you can see the color or your Tea, and that's make your experience even better
Smooth delivery and excellent service
Love my new teapot! Make working at home during lock down very special
Material
Size and Volume<
H:7.0 cm X L:18.0 cm X Vol:0.58 ML - 19.00
Use & Care
Dishwasher safe - Not for use on stove top - Not for use in the microwave
Great Product
This Tea infusion is great for one tea cup, great design and easy to clean. And because is glass transparent, you can see the color or your Tea, and that's make your experience even better
Smooth delivery and excellent service
Love my new teapot! Make working at home during lock down very special