Minima ™ Balanced Winter Tea Mug
Cold weather can easily get you down. Yet, winter needn't be the low point of the year. Embrace frosty weather with your new favourite companion, the Minima Winter Mug. Let this forest pine green infuser mug be the source of comfort you need this winter.
Material
porcelain, stainless steel
Maximise your infusion
for better taste, aroma color
and ultimately enjoyment
Elegant, modern, balanced
clever, creative and functional
Steeped in good taste
Carefully hand crafted by skilled artisans Using selected materials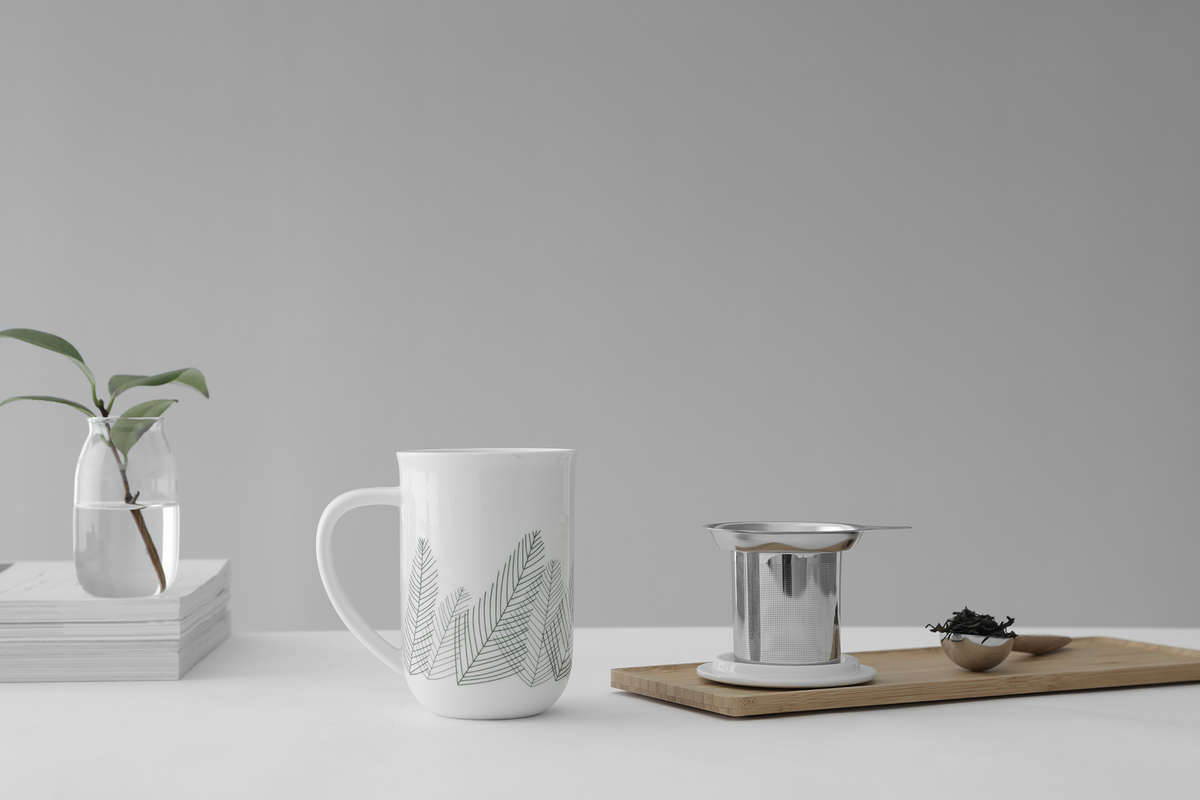 Arctic. Harsh. Bitter. Three words that encapsulate winter. Winter is one of those
seasons where you either embrace it with open arms or you fight against it,
waiting for the day that spring arrives. Whichever category you fit into,
you'll need something to see you through those chilly months. You'll need a
perfect companion that will always be there waiting for you when you come
through your door from the icy wind and snow.

That companion is our new winter-themed Minima mug. This forest pine coloured
porcelain mug is your ticket to conquering winter. With its own removable
infuser, you'll be able to brew delicious cups of tea right there in the mug.
Making it idyllic in style and convenience.

Sit back with your favourite hot brew in this mug and be reminded of all the wonderful things about winter. Lose yourself in the moment as you think of ice skating, cups of mulled wine, cosy fires and Christmastime. Our Minima Winter Mug won't take you to another place, but it'll give you appreciation for the place you're in now. Embrace winter wholeheartedly with this mug by your side.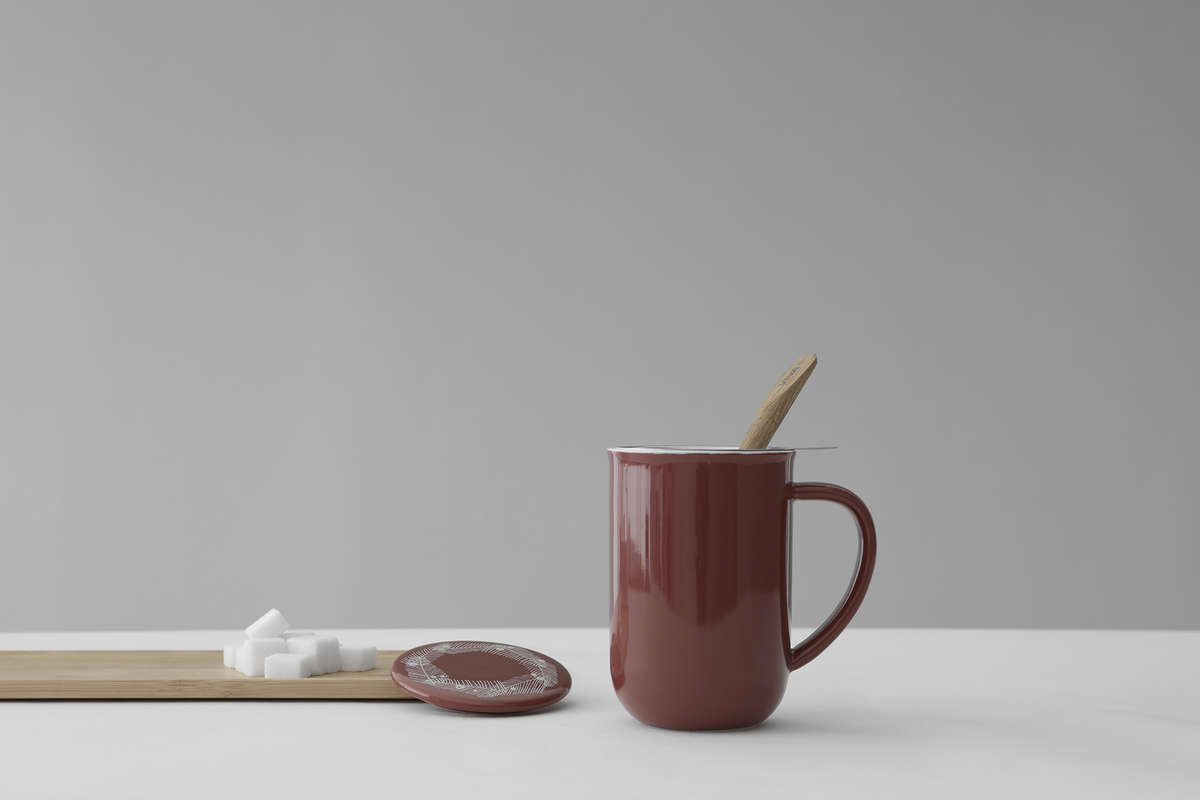 FAQ:

Does this mug come with an infuser?
Yes, it comes with a removable stainless steel infuser so you can make perfect tea straight in your mug.

Is the porcelain chemical free?
Our coloured porcelain products are all made from our premium Chromasolis porcelain that is 100% lead and cadmium free, and hand-finished by skilled artisans. When you select the best tea, you want to be sure that nothing is compromised, and especially not leaching harmful chemicals into your tea. Our porcelain has been developed with your health in mind so you can focus on enjoying your favourite beverage.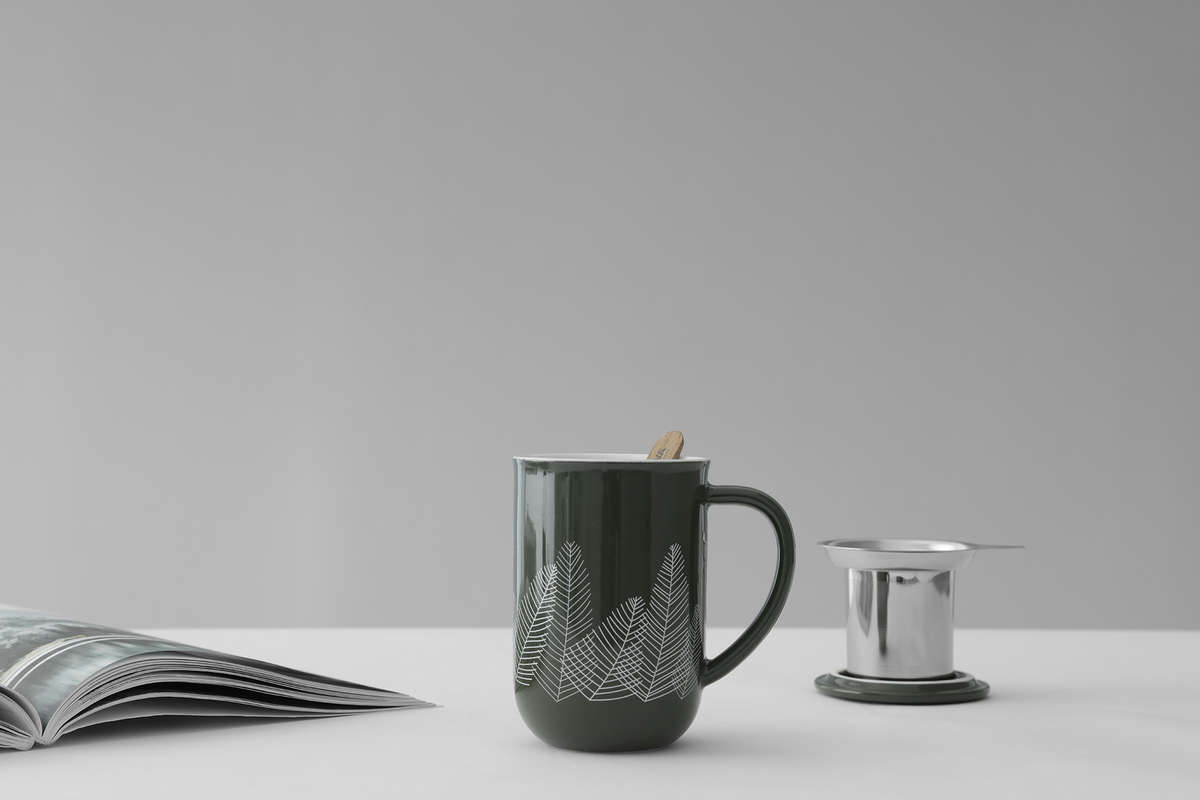 FAQ:

Is this mug microwave safe?
This mug is microwave safe, but it may get hot - so handle with care.

Is it dishwasher safe?
Yes, both the porcelain mug and the removable infuser are dishwasher safe.

What is the advantage of porcelain?
Porcelain is a wonderful, natural material that is durable, has a low impact on the environment, and will last years and years. This weight and texture of this beautiful material brings an enjoyable tactile dimension to your favourite beverage.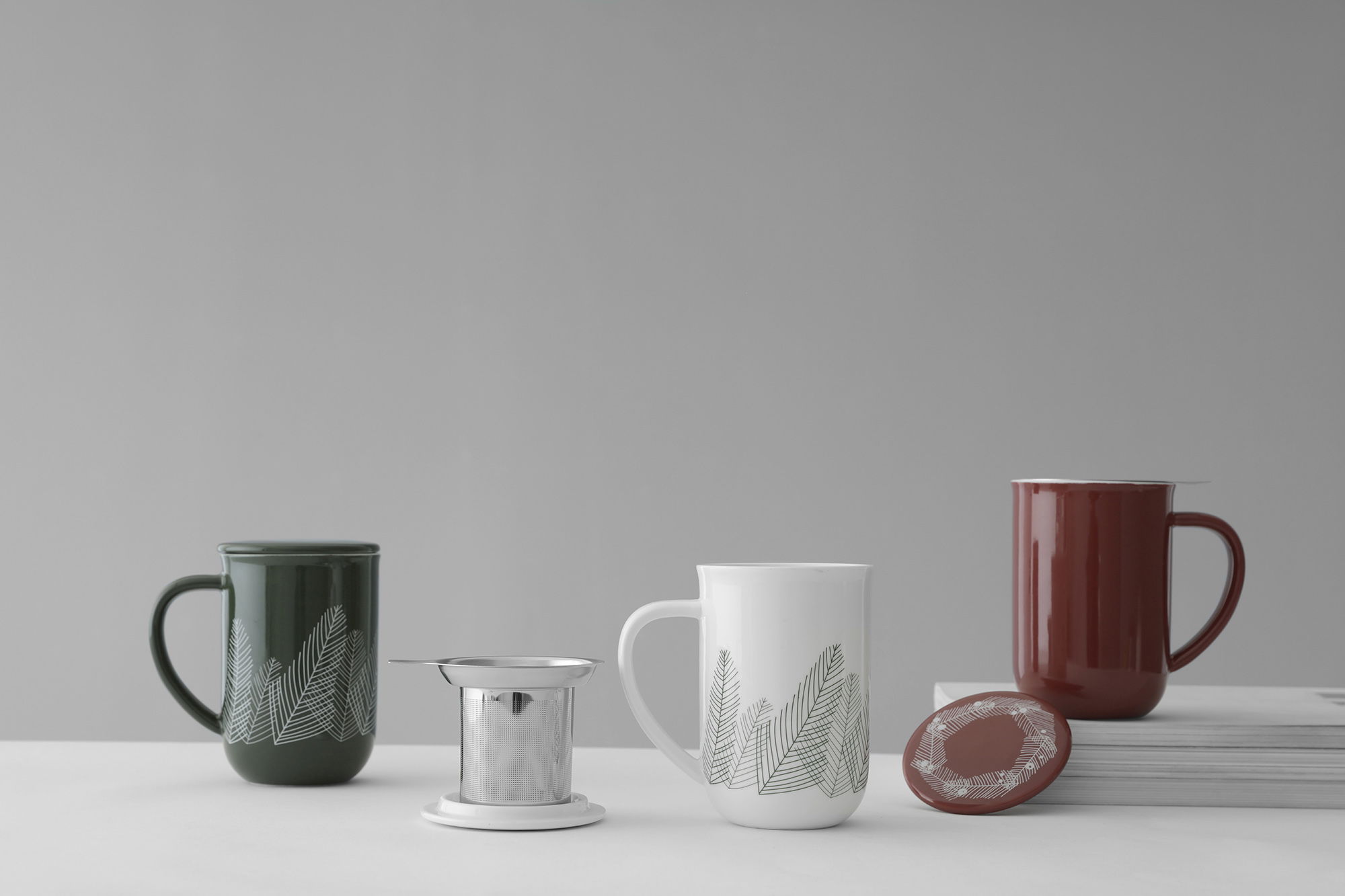 Frequently Asked Questions
Material
porcelain, stainless steel