A day at work is full of highs and lows, but it doesn't have to be. Clear your mind by taking a moment with your new favourite office mug. The glass allows you to marvel at the beautiful colour of your brew, while the bamboo saucer keeps your workspace clean.
Material
Size & Volume
Size: 13.0 cm X 6.1 cm
Volume: 0.30 Liter / 10.00 oz
Use & Care
Handwash - Not for use on stove top - Not for use in the microwave
Maximise your infusion
for better taste, aroma color
and ultimately enjoyment
Elegant, modern, balanced
clever, creative and functional
Steeped in good taste
Carefully hand crafted by skilled artisans Using selected materials
When you think of a day at work, the last thing you probably think of is ways to pamper yourself throughout the day. Work shouldn't just be hard from the moment you enter the office, until the moment you leave. Everyone needs a break from it all. You included.
With the Classic Office Mug, you can encourage those breaks throughout your work day. Take the time to nourish your body and clear your mind with a delicious cup of your favourite tea or coffee.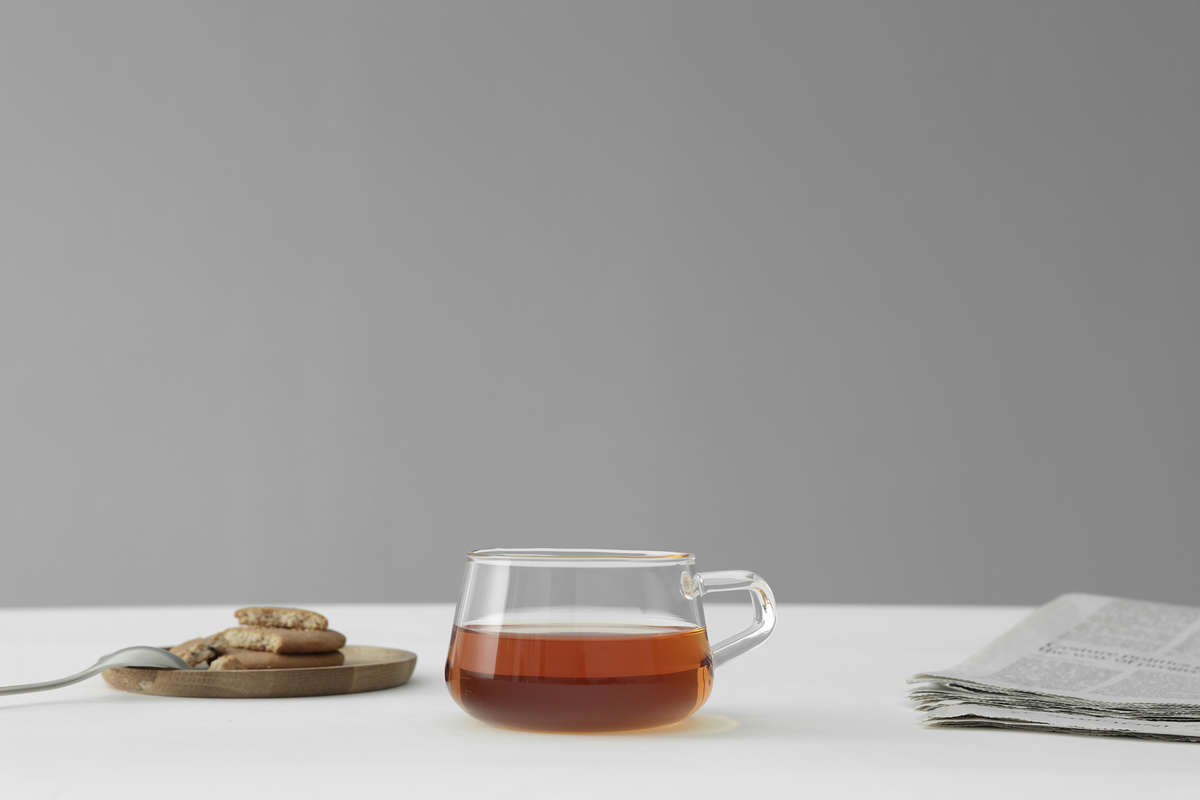 This minimalist glass design is the idyllic office companion. Not only does it look perfect, it's also highly functional. You'll be keeping your desk completely clean of those pesky tea rings and drips with the accompanying bamboo saucer. This mug and saucer are the sleekly practical set that's been missing from your life.
Do something for you by making your work days easier. Head-clearing moments are just a sip away.
FAQ:

What is this set made of?
The mug is made of our durable Vitriluma borosilicate and the accompanying saucer is made of our Biotera cork.


What is the best way to clean this set?
This lovely set is not dishwasher safe, however they're just as easy to hand wash like you would any other cup or dish.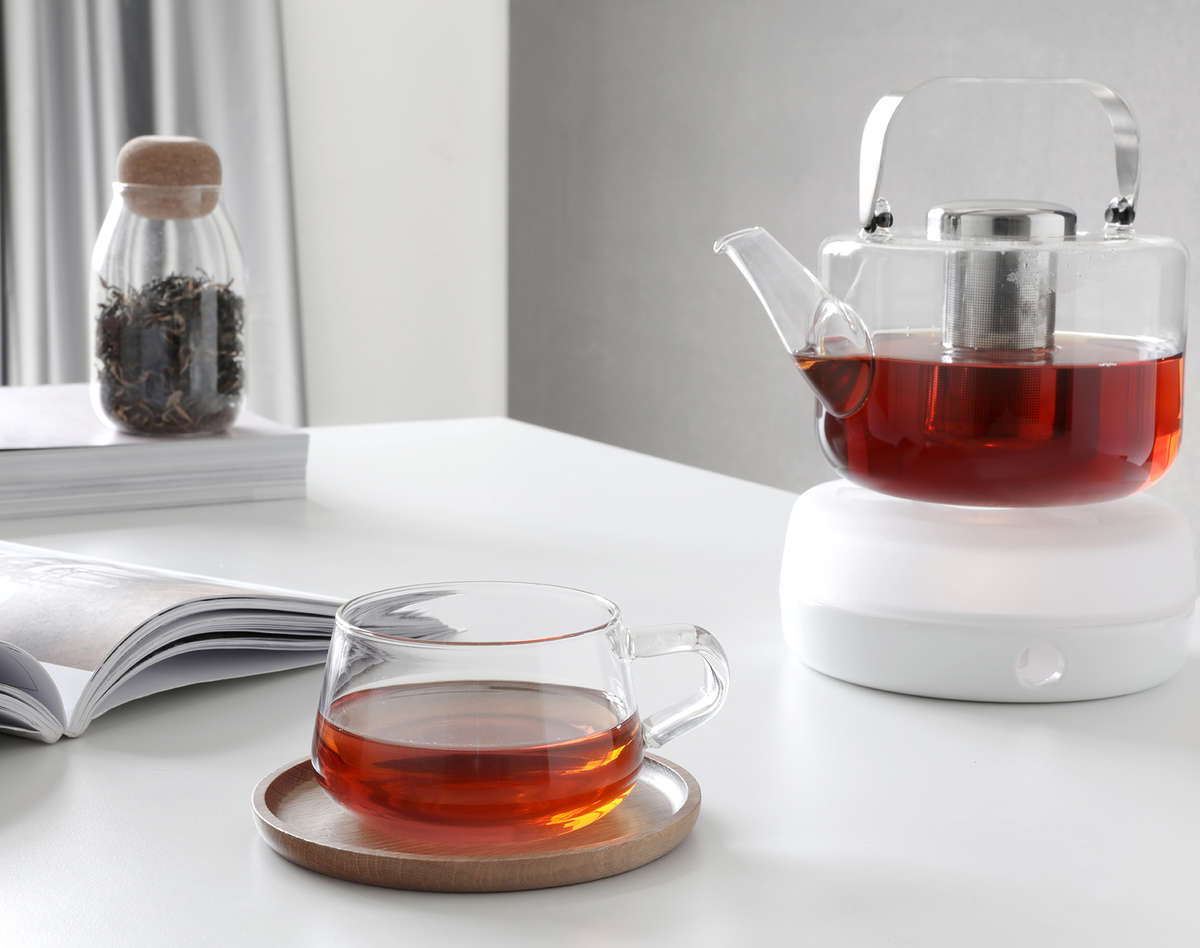 FAQ:

How big is this mug?
This beautiful mug holds 300 ml.

What infuser should I use with this mug?
Any of our infusers will work wonderfully in this mugs. The Infusion Tea Strainer and theInfusion Tea Eggwork particularly well.
What are the advantages of a glass cup?
Glass is a wonderfully sensory material to house your tea. Being clear, it means you can enjoy your drinks visually and better appreciate the way their colours play with the light.
Frequently Asked Questions
5 STARS
We can't believe that we did know about VIVA Scandinavia when we opened our offices. Not only the products are wonderful (simple, beautiful, unique), the shipping is really fast, nothing was broken, and when we had a minor issue with the size of an item, the great customer service solved the whole matter in an hour, wow! Highly recommend VIVA - 5 STARS
Material
Size and Volume<
H:13.0 cm X L:6.1 cm X Vol:0.30 ML - 10.00
Use & Care
Handwash - Not for use on stove top - Not for use in the microwave
5 STARS
We can't believe that we did know about VIVA Scandinavia when we opened our offices. Not only the products are wonderful (simple, beautiful, unique), the shipping is really fast, nothing was broken, and when we had a minor issue with the size of an item, the great customer service solved the whole matter in an hour, wow! Highly recommend VIVA - 5 STARS